31.01.2020
10 Engrossing Indie Games to Try Out in 2020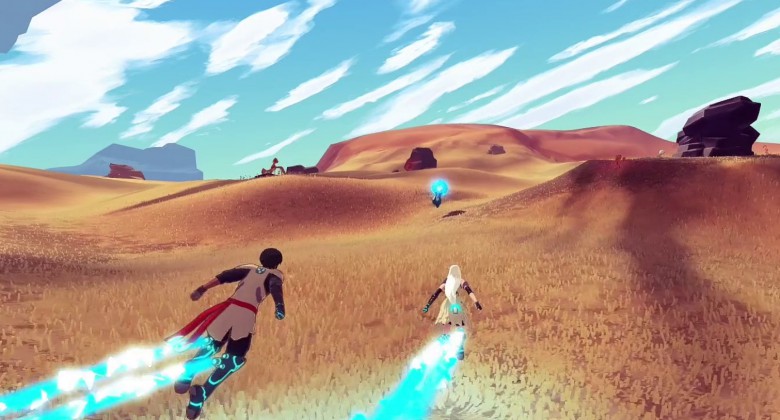 Mainstream games can start to feel similar. What about 'indie games', where there's only one person or a small team who've taken some time to create and explore something more interesting, more fun, or at least less demanding, through the medium of games?
Without having to follow the directions of a large company, it's these titles that can sometimes 'break through' and gain cult success, overturning familiar rules or expectations of what games can be, and even becoming 'high art' creations.
But even if most of them don't manage to present hugely thought-provoking perspectives and experiences, they are normally stylish, fascinating and have all been made with care.
So why not pick out and note down something from our latest off-the-wall crop here at Gaming Impact, of cool and beautiful indie games to get all wrapped up in…
'Kentucky Route Zero'

After over seven years, the final 'act' of this cult, atmospheric, award-winning point-and-click adventure from Cardboard Computer draws the story to its conclusion.
Kentucky Route Zero has been 'a magical realist adventure game about a secret highway running through the caves beneath Kentucky, and the mysterious folks who travel it.'
Available for PCs on Steam. See website.
'Backbone'
Making dark, stylish and fluid use of pixel-art, the story of Backbone will have you hunting for clues, interviewing possible leads (using dialogue choices) and generally sneaking around the dangerous streets. It's what your character Howard Lotor, a private detective raccoon, must do in this dystopian version of Vancouver. Watch your back.
Coming to Steam (free demo) and consoles.
'Haven'
A narrative-driven RPG with a romantic theme, two lovers dart and weave together over alien landscapes. There will be crafting, collecting and dialogue options which will hopefully glue together a strong story. Solo play will also be an option.
It will be available on all console platforms. (See website)
'Way to the Woods'
In this enchanting, story-driven, nature-inspired adventure, you'll play as deer (both parent and child) attempting to find your way back into nature, out of various dark, urban surroundings. It will encourage a range of intuitive interactions with such surroundings, in order to get ever closer... to the woods. This should bring back majestic echoes of wonder previously found in such indie classics as Journey, Flower and Abzu.
A Microsoft game for Xbox One, Xbox Game Pass and Windows PC.
'Roki'
Based on a Scandinavian folk story where a young girl ventures into the woods in search for her family, this attractive game looks set to draw in many daring players. Gorgeously realised, we can expect an atmospheric adventure where puzzles, bizarre animals and long-lost items will intuitively be encountered. Wrap up warm!
For Nintendo Switch and Windows PC (see website).
'Luna, the Shadow Dust'
Rich sound and music accompany beautiful drawings to bring this 2D point-and-click adventure to life. Players must accomplish light-based puzzles and physics-based ones, adopting the role of a boy, or his strange sidekick. The inherent style will remind you of picture-book stories.
For PCs in February (from Lantern Studio).
'Lightmatter'
Whatever you do, don't go into the shadows, in this first-person game featuring combat and puzzles. Level designers have employed cunning use of light sources and activation mechanisms including lasers, beams and reflections. It looks tricky in places, but then that's challenge.
Available on Steam (first hour is free to play.)
'Weaving Tides'
There aren't that many special games inspired by tapestry and weaving skills. Players here will have to weave an enchanting way through attractive, textile surroundings, on a small flying dragon. Expect an interesting story, magical effects and puzzles to awaken or inspire the inner weaver in you, as you progress through, under or around.
For PCs.
'Bloodroots'
Effective use of the colour red has been applied to this relentlessly fun, top-down action game featuring Mr. Wolf, a clearly wronged lumberjack on a violent quest. Moving at a quick pace through rustic environments swinging his trusty axe, numerous melee opportunities present themselves to the player. Other items or scenery can be grabbed or put to use and then liberally discarded.
Coming to consoles and PC.
'Please, Do Touch the Artwork'
Finally, an artists game for art-making, this 'relaxing and meditative' game seems to have found a use for the work of abstract painting masters including Mondrian, Malevich and Kandinsky. It's not only a way to get closer to their work, but by playing around with templates based on their styles, it will allow you to create your own.
For mobile and windows PC (see website).
Here at GamingImpact.com of course, we have tons of free-to-play games and mini-games you can play directly through your browser, instantly.
Stay tuned as we bring you more round-ups and game highlights every month!