02.09.2019
Getting Started with My Free ZOO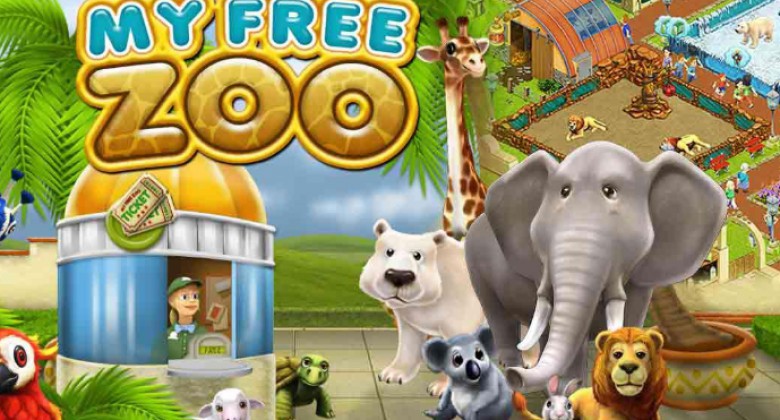 Who has never played browser games or animal games? My Free Zoo, published by Upjers studio, is a classic of both genres, in which you will have to run your own zoo. Receiving more and more visitors, building new pens, adding different animals, feeding them... this game is very absorbing! Beginners will need advice before embarking on this zoological adventure.
Getting started in My Free Zoo gets easier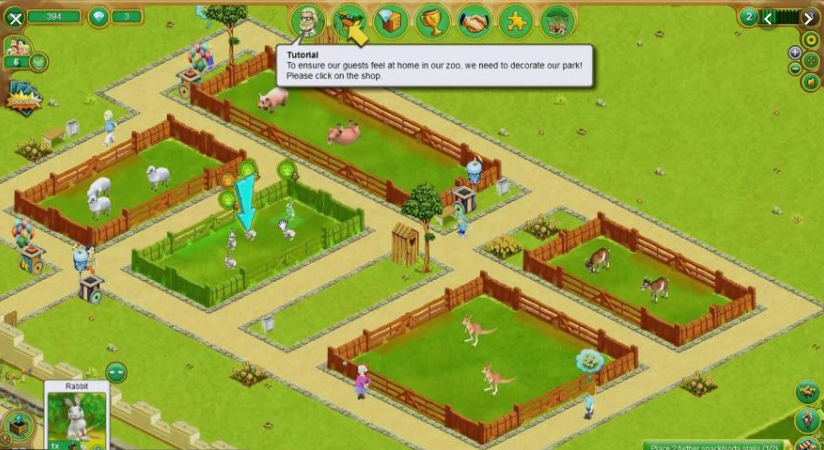 Initially, you have access to an area where you will begin to develop your zoo and equip it with more and more sophisticated gear. The most important equipment of your zoo, if you can call it that, is the animals. The game system is very well developed, because there are many choices, and everything is accessible thanks to the various tabs. The interface is very easy to use. All icons are specific and color-matched. To get back to the tags with the animals, everyone has their own, and the tags are nothing more than areas where you can check the animals every day, as well as descriptions of the conditions under which the animals should be kept in your zoo, so there is the opportunity to learn a little about these animals at the same time!
As a result, each animal in the selected tab must be in the appropriate paddock. For example, a sheep will not end up in a cage and will need a paddock called "meadow". The pens must be adapted to the animals, because each animal has specificities and needs different from each other (more or less allocated space, indoors / outdoors...) Therefore, you can choose to add trees, temples and animal shelters, while taking into account the animal living in this enclosure. This is important because when you add this kind of "option", you gain in XP, you improve the conditions of the animals (which are happier) and the visitors make you feel good!
We also recommend starting with the tutorial for the game which explains the fundamentals, in a non-complex, satisfying way. You also have tasks to do, which will get you up to speed quickly, especially at the start. A special tab called "success" is dedicated to them. Rewards for completing quests unlock various items in the store. Often, you will receive a gift in the form of animals, enclosures, zoo enlargement, decorations ... And yes, the expansion of the zoo ... Initially, your small space may be enough, but not for long. Growth is the sign of success and popularity, so do you think you'll be able to achieve it?
In addition to the zoo, there are other buildings: a museum where fragments of found fossils can be exchanged for animals or placed for profit, a greenhouse for the reproduction of various species of flowers, a clinic to treat animals injured, .. There is also a workshop, a zoological society and an antiques dealer.
The methods of winning maybe simple and transparent, but can you put them into practice, and see through unexpected events or issues that arise? There is a ticket counter in front of the entrance where visitors buy a ticket. You can also earn money by completing missions previously described by the advisor and placing paid attractions such as beverage stands, ice cream parlors, souvenirs and food stalls. The more attractive your zoo is, the more you can increase the cost of entry. The decorations must also be treated separately, because trees and flowers without watering or rooting will not please anyone.
Getting unlimited diamonds, is it possible?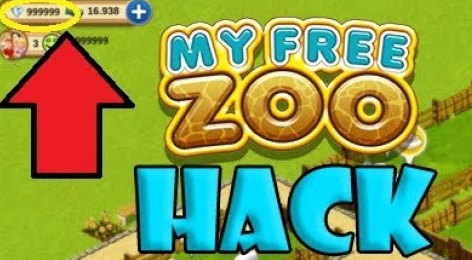 Often, in free browser games, chatting between players is ubiquitous. Here, this is not the case. It's quite a relief to tell the truth! However, the developers do not really stand out from the other games of the genre: the famous micro-payments are there to get zoo dollars and diamonds. You can always try the so-called hacks, but beware... these are very often "tips" that do not work, at the risk of making you waste time at best, and at worst money or a virus. These promising sites are full of scams, and are not legal. So be careful!
You can fire up the game here via Gaming Impact whenever you like.