29.03.2020
10+ Mind-Blowing Movies featuring Games (to watch during Lock-down)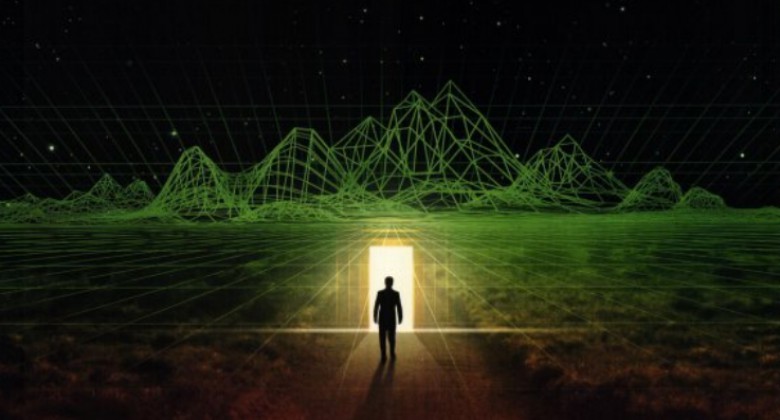 This isn't another list of bad film adaptations of various video games (which there are many), but a list of the better conceived ones which feature them, possibly influenced development of actual games, or have taken inspiration from their ideas, exploring how they overlap into the real world.
With much of the planet under lock-down (due to COVID-19) there's a good opportunity to hunt down, catch up on, or re-watch, these great movies.
So here are the suggestions for you gamers out there, who may not have discovered these yet since you've been playing our free-to-play family games, or ton of mini-games, (easily playable inside your browser here at GamingImpact.com).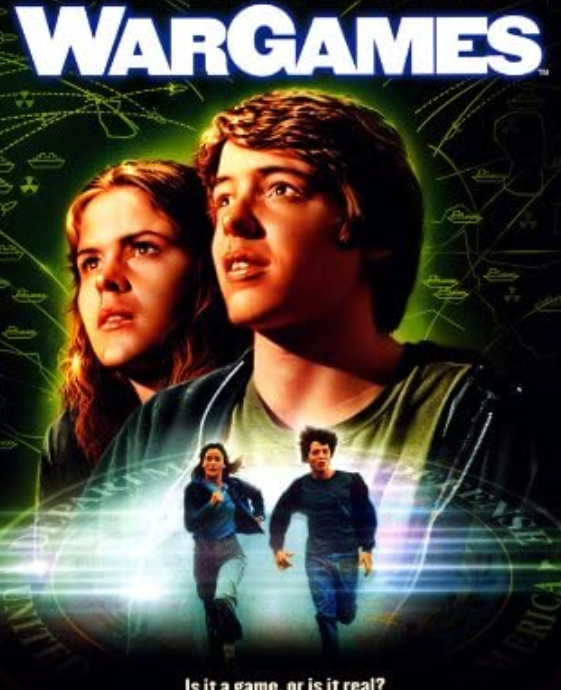 Matthew Broderick stars as the original 80s geek, playing around at home in his bedroom on a primitive but powerfully-connected computer, during the Cold War with the Soviet Union (Russia).
Much to the envy of many real-life geeks who were inspired by the potential of home computing, he has a girlfriend, and together they end up trying to save the world from real War Games and World War 3. The journey to this film's ending is exciting to this day. In fact, it could be time for some kind of re-make.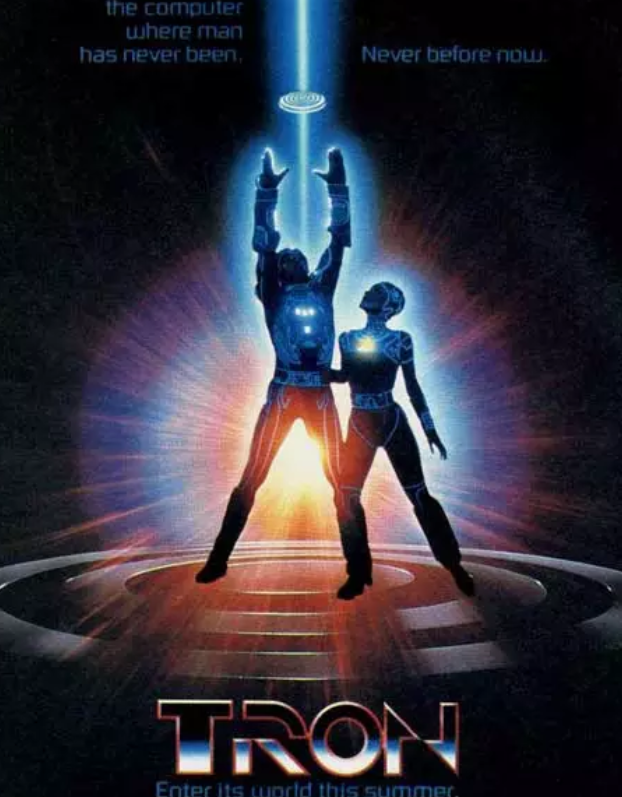 Taking inspiration from arcade games of the 80s, this movie created its own mini-games and unique visionary style that in turn still inspires game developers today.
Space Paranoids and Tron Light Cycles will remain classic re-invented incarnations of video games for as long as there are people and machines.
Perhaps the ultimate 'gets zapped into a computer' duo of movies that will ever exist.
Jumanji + Jumanji 2: The Next Level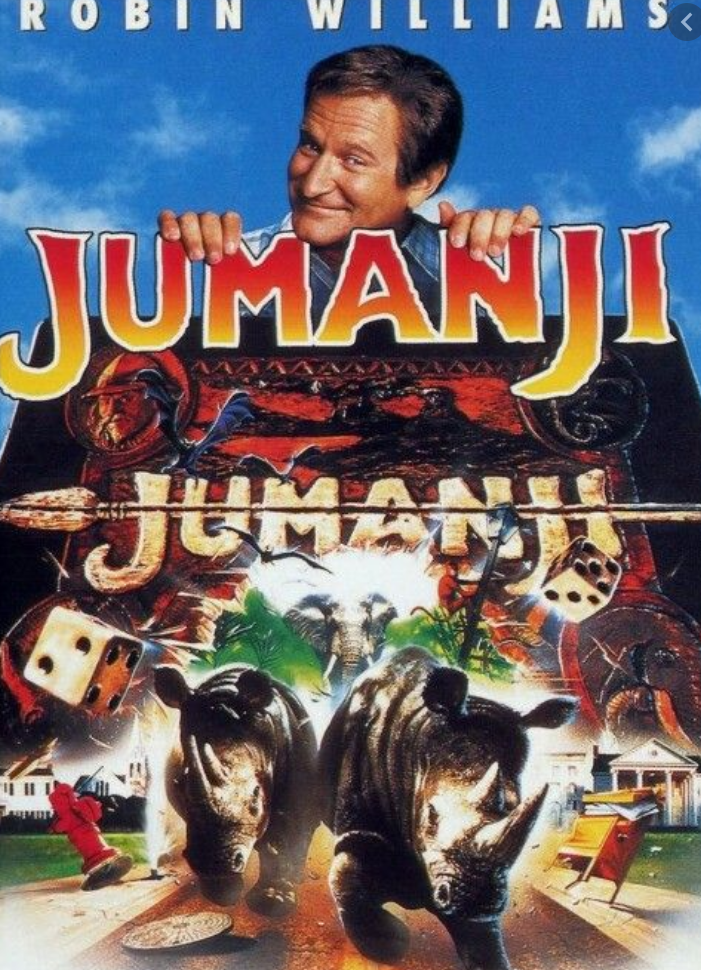 The focus here is on a board game coming to magical life. Robin Williams brought his charisma to the original, which had a ton of charm and magical ideas. The sequel goes for more humor, a wider cast and game references. Both are great family movies for all generations of imaginative game-players.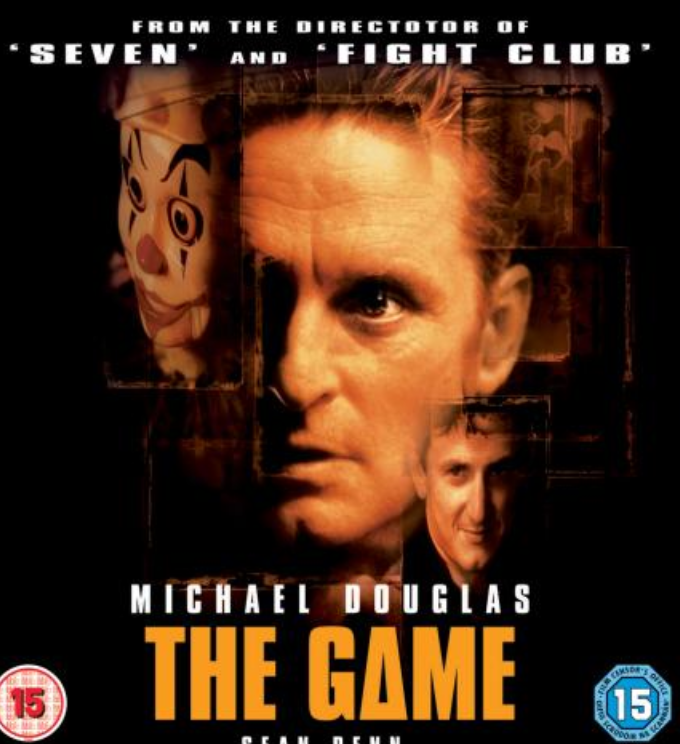 This one is a darker one about 'real games' or manipulation from the director of 'Fight Club'. Michael Douglas's respectable life starts to take thrilling turns in this...well, thriller, that weaves us into its web and gets us ready for numerous twists and turns. Despite some far-fetched moments, it does generally manage to keep us involved and convinced. But it's really just a watchable thriller to tease the mind.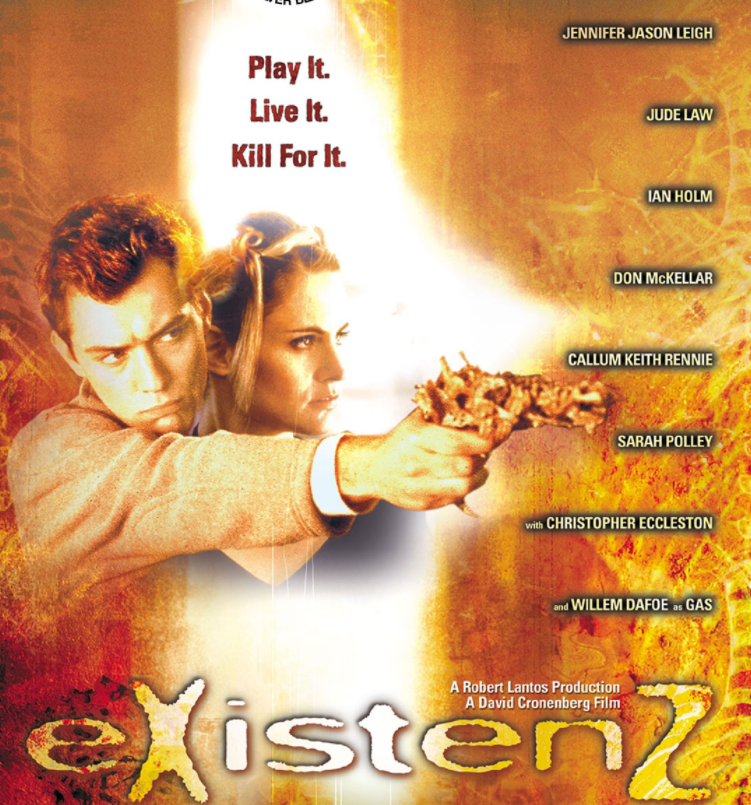 This is a David Cronenberg movie from 1999, a guy who loved exploring our relationship with technology, so this is packed full of ideas that every video game player will relate to, and respect. It's part thriller and part horror, with the result being more an unsettling recognition of the darker side to games and entertainment, and their potential future.
Based on a Stephen King story, starring Arnold Schwarzenegger, here we have a police state fascinated with a TV reality 'game' where convicted criminal "runners" must escape death at the hands of professional killers. Of course, one contestant has a mind to escape all this madness.
The Hunger Games movies
A version of The Running Man really, but all souped-up and updated via the young adult trilogy of books. The result is accessible, exciting and a comment about entertainment in general.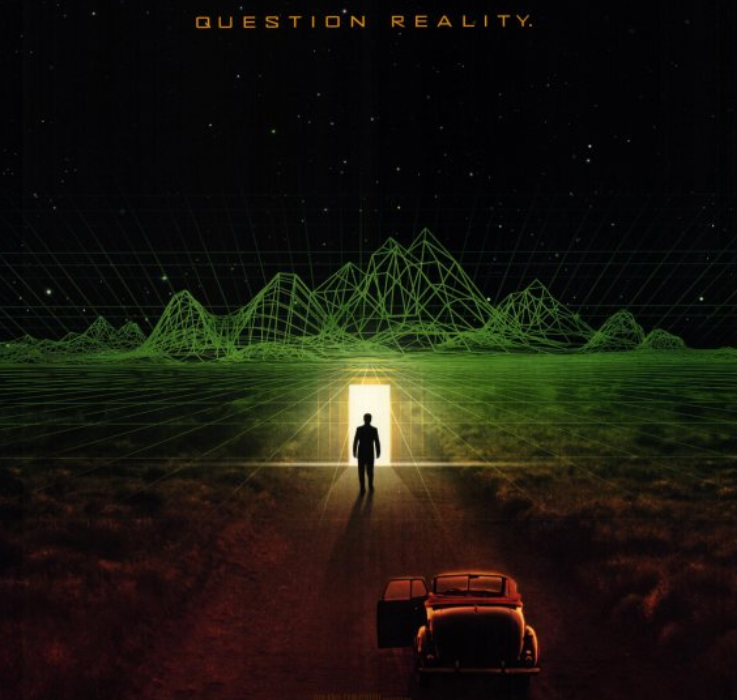 A highly worthwhile film from the late 1990s that is often overlooked and explores 'reality' and the roles we play in it. It's been described as a 'neo-noir sci-fi crime thriller' which might ring some Blade Runner bells, but it's quite different. Expect rising intrigue and mystery, with an ultimate sci-fi twist that reveals a resonating philosophical comment on the nature of reality and personas.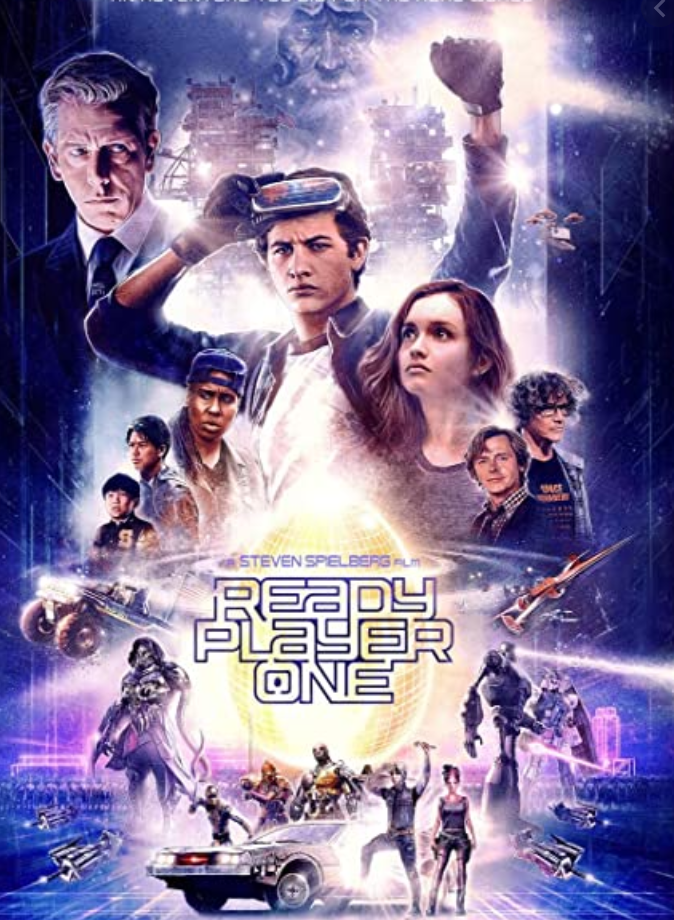 A boost to the young VR industry, the most recent big-budget creation of the bunch, is Steven Spielberg's adaptation of Ernest Kline's book. That was a tribute to the 80s origins of game culture in general plus an idea of a VR 'retro' future world well realised. But it was always going to be a challenge to make it a movie. Luckily it's a Spielberg, and there's a lot of action and good things but... still, something could have been greater here, maybe a bit more emotional involvement. Also, the virtual world of the Oasis is less visionary and more standard, but it should still inspire and make future generations think about what they want from such a place.
And there are more… with more yet to be made, probably to feature VR and AR... who knows? We could have included The Matrix perhaps, since it's about one big simulation, but that's it for this round-up. If you can think of any we've missed out, and why, then please mention in comments.
Meanwhile, keep on playing our range of mini-games, and the bigger ones, directly in your browser, and all for free here at Gaming Impact.com.
March 2020