12.09.2018
Top 7 Games You Can Play with a Bad PC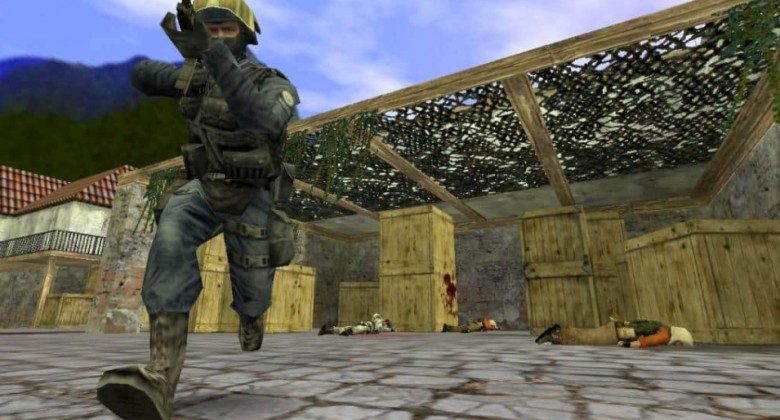 Nowadays, video games are amazing! From the film-like animations, incredible level design, stirring single-player story moments, to full-blown multiplayer mayhem, with crazy happenings that no genius game designer could've imagined. Unfortunately, all this means that if you don't have a top notch machine, it can be very hard to play anything!
[Note: You could say Fortnite is not that demanding but it needs at least an average computer with windows x64.]
But whether you can't afford a gaming pro's setup, or you're away on vacation with just a laptop, you're bound to find yourself in a position where playing video games can be a real challenge in itself. Does that mean you can only play mini flash games or watch YouTubers play great games online? No! We've selected here some great games that do not require a mean machine to get completely involved! There are so many that form the backbone of gaming history.
Let's check a few of them out!
Counter Strike 1.6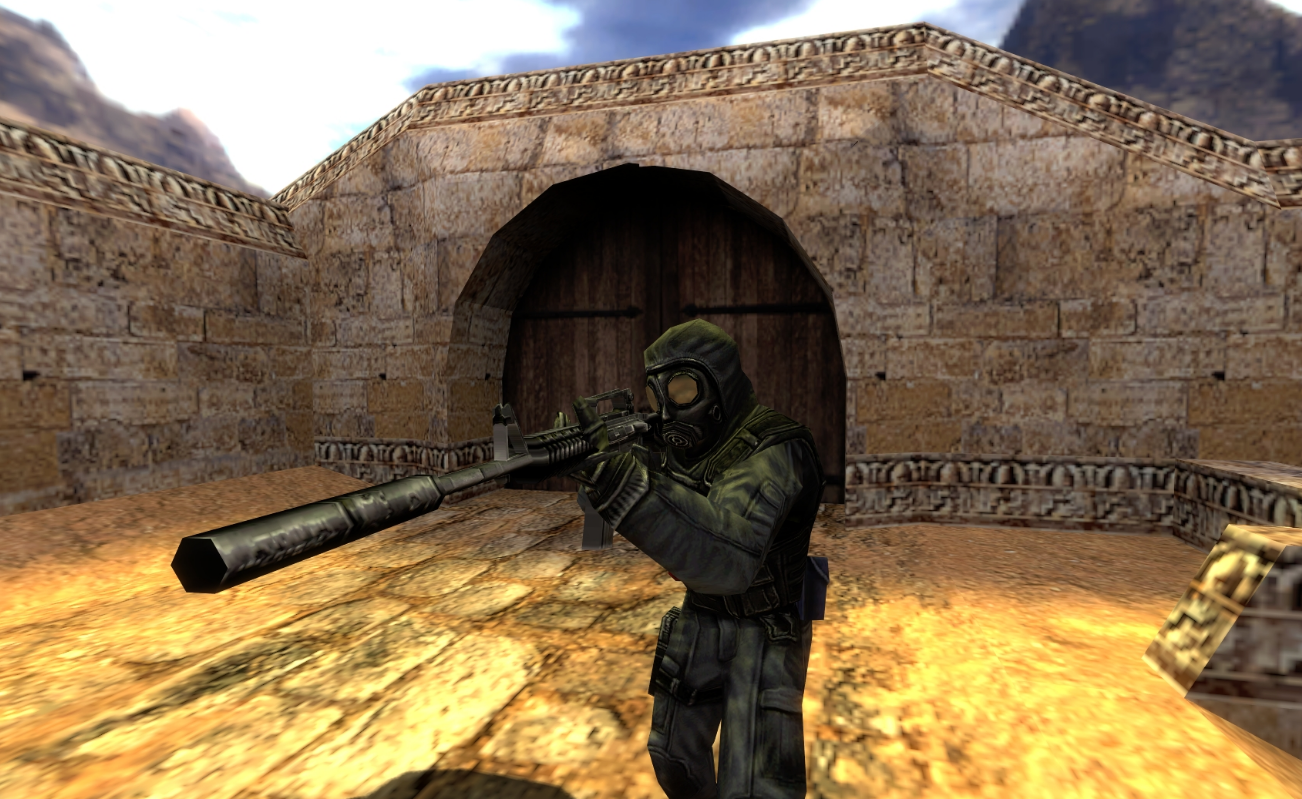 One of the most known and popular games, download this older version which will run on your machine, unless your computer is 10 years old... in which case, well, you'll need to change your computer! One of the best first-person shooters, you'll get some great experience with this version, released in 2013.
What do you need to play it? Well, you'll need a mouse, a keyboard, 500 mhz processor, 96mb ram, 16mb video card, the good old Windows XP, and an internet connection. We're pretty sure you have all that!
System Shock 2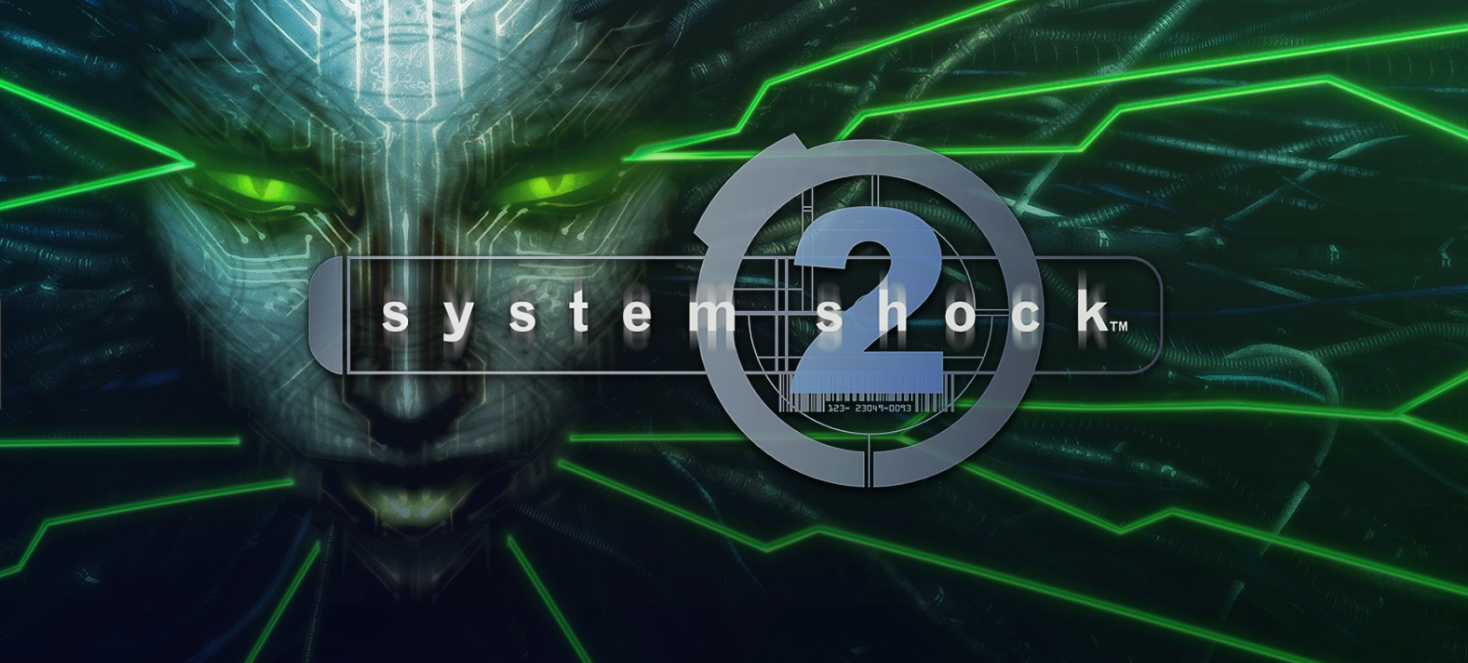 This game is now a classic. It was like a bunch of late 1990's game developers who'd watched too many dark 80s sci-fi movies suddenly declared: 'Hey we can do this too… in computer games!'
You'll need to set aside some time to fully immerse yourself in this sinister, space-set thriller adventure experience. You'll need to learn some of the RPG aspects but very quickly you'll be lost in this thoughtful FP shooter where you will face something like a mix of 'Alien' crossed with Arthur C Clarke's '2001' onboard AI menace. However, the shock to the system(!) is still so worth it. PC-owners back then struggled to see this piece of gaming history run at its finest. Now it can easily be experienced, and on nearly any PC or laptop!
You're tasked with having to sort out events that have gone seriously awry on board the Von Braun...
Tons of atmosphere, level design, increasing depth and challenge (due to always limited resources) — this is what games should arguably (still) be all about. They should test your mind and senses as you progress through well-crafted areas filled with choice and unfolding intrigue. The experience (should you persist) will leave a big impression. Available on Steam.
Minimum:
Windows: Windows XP / Vista / 7 / 8 / 10
1.8 GHz Processor
2 GB RAM
3D graphics card compatible with DirectX 9.0c
2GB HDD
Mouse, Keyboard.
Batman Arkham Asylum (Game of the Year edition)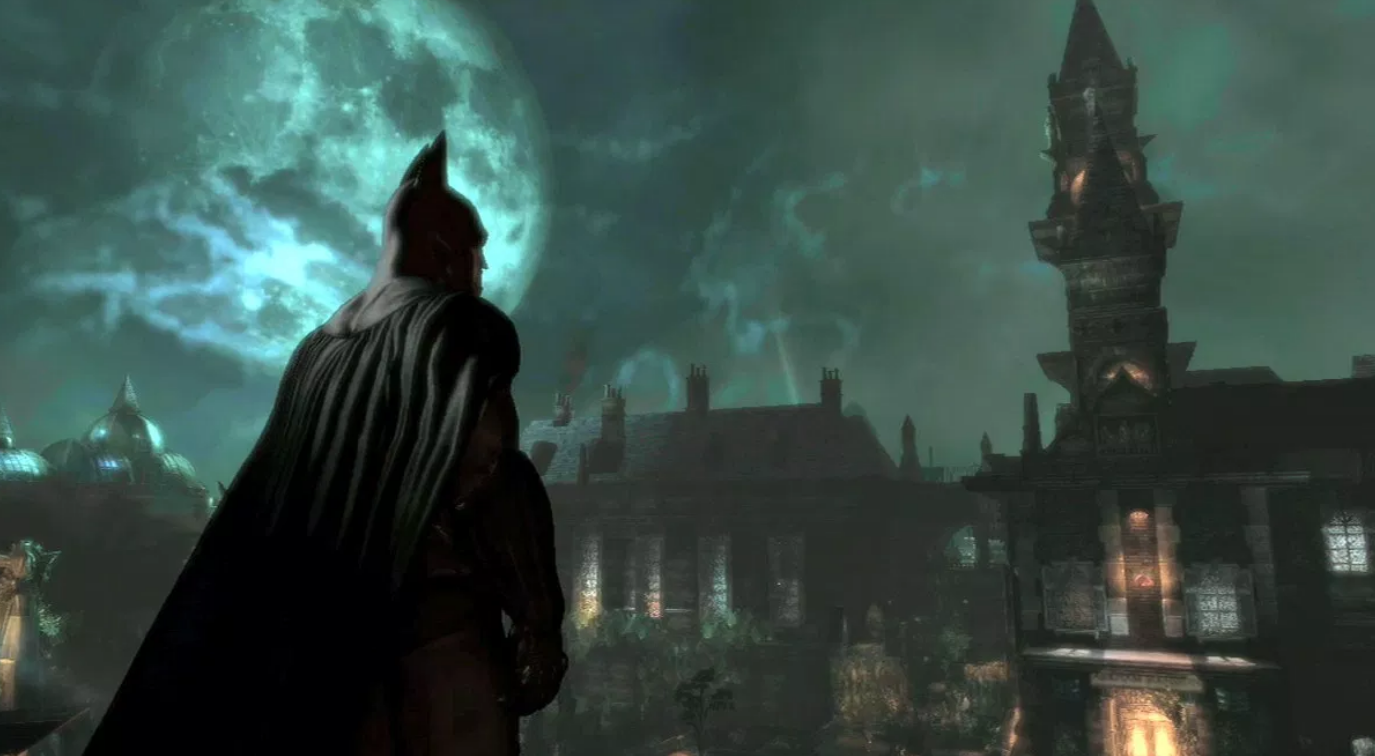 Criticially-acclaimed from 2009, from the opening credits as Batman enters the Asylum you'll begin to feel the intrigue — and allure —of what the Joker has in store. Once you've got to grips with the basic controls the opportunities for exciting takedowns get wider and wider, along with the size of the map, and handling of your gadgets and weapons. In fact, never before has a Batman game brought home what it is to rely on the correct move or gadget for the right moment, as you fight deeper and progress through some intense level design moments and scenarios. Available on Steam etc.
Windows specs:
OS: Vista/XP
Processor: 3Ghz Intel or AMD or any Dual Core
Memory: 1GB Ram(XP)/2GB Ram
Graphics: PCI Express SM3 NVidia 6600/ ATI 1300
DirectX®: 9
Hard Drive: 8GB free space
Sound: Any onboard sound card
Need For Speed: Most Wanted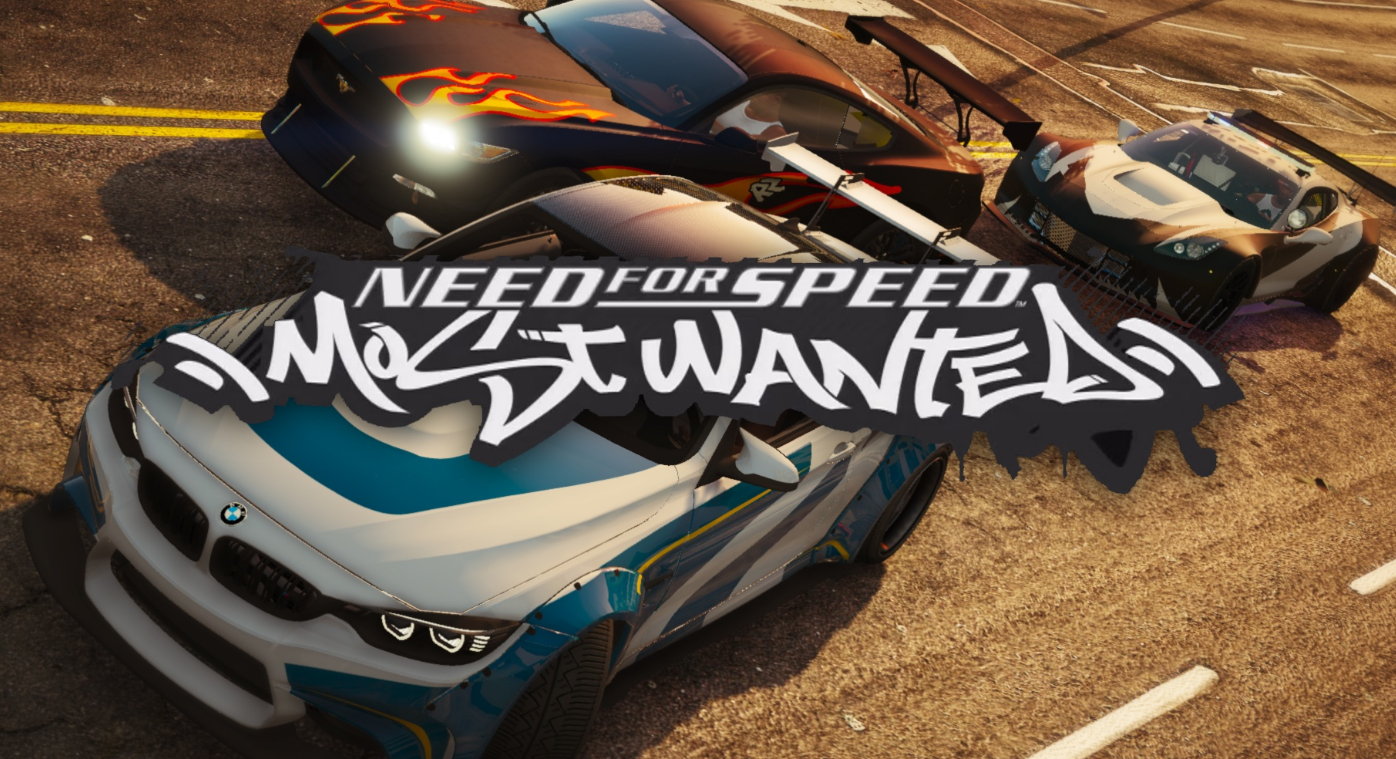 Available on the Origin website, this racing game got a 9/10 at IGN back in 2012. What was so great about it? Well, it starts by throwing you into a car in the middle of a race. The rest is up to you. It took the concept of a 'sandbox racer' and well... raced away with it. Your mission then? Simply to become the most notorious driver in town, either by irritating the authorities or beating and wrecking opponents. Everything is accessible from the outset which creates engrossing open-world racing at its best, although it may overwhelm more conventional track-bound racers.
It's doubtful the multiplayer even works, but that shouldn't stop taking this game out for a big spin.
Recommended:
OS: Windows 7 (Service Pack 1 and all available windows updates) 64-bit
Processor: Quad-Core CPU
Memory: 4 GB
Hard Drive: 20 GB
Graphics Card: DirectX 11 compatible with 1024 MB RAM (NVIDIA GEFORCE GTX 560 or ATI RADEON 6950)
Sound Card: DirectX compatible
Keyboard and Mouse
Heroes of Might & Magic 3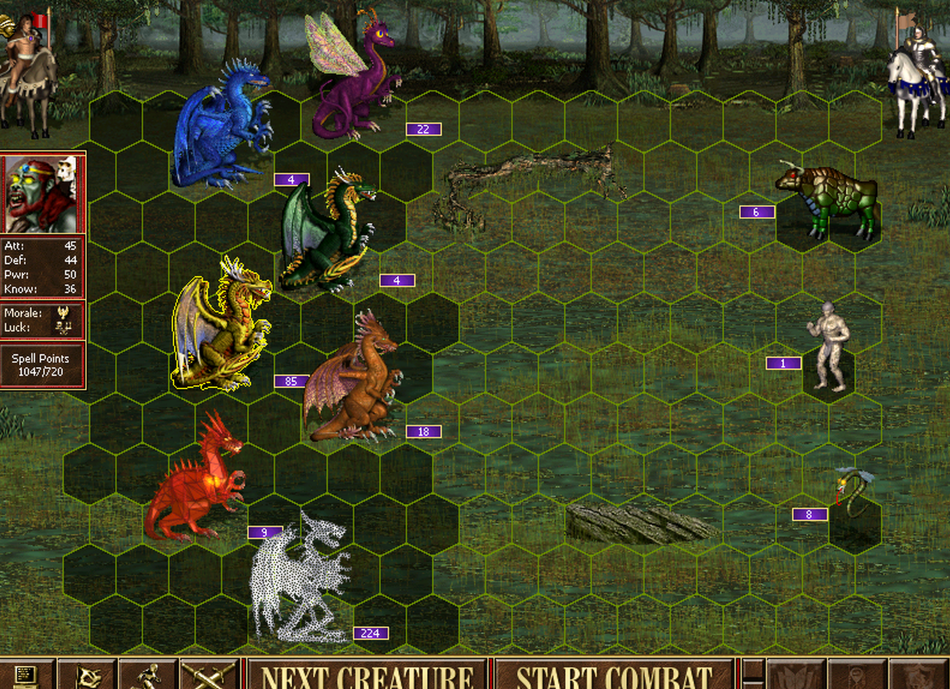 It's based on the original game of 1999, but now it's back in all its glory. It's a turn-based fantasy strategy game, so nothing crazy here but that's not to say there is no depth or brilliance. In fact, this is the most popular Heroes title of all. The HD version on Steam will certainly run on your computer, but if you're looking to re-live an older version you might find it on GOG.com. A must for fantasy addicts.
Recommended:
OS: Windows 7 SP1, Windows 8, Windows 8.1 - both 32/64bit versions
Processor: Intel Core2 Duo E6600 @ 2.4 GHz or AMD Athlon64 X2 5600+ @ 2.8 Ghz
Memory: 3 GB RAM
Graphics: nVidia GeForce 9800GT or AMD Radeon HD3870 (512MB VRAM with Shader Model 5.0)
DirectX: Version 10
Sound Card: DirectX Compatible Sound Card with latest drivers
Additional Notes: Windows-compatible keyboard and mouse required. Supported video cards at time of release: nVidia GeForce 8800GT or better, GeForce 9, GT200, GT400, GT500, GT600, GT700 series AMD Radeon HD2900 or better, HD3000, HD4000, HD5000, HD6000, HD7000 series, R series Notes: Laptop versions of these cards may work but are NOT officially supported. Latest tested GeForce drivers: 337.88 for all nVidia series Latest tested Radeon drivers: Catalyst 13.9 for Radeon HD2000, HD3000, HD4000 and Catalyst 14.4 for Radeon HD5000, HD6000, HD7000, R series.
League of Legends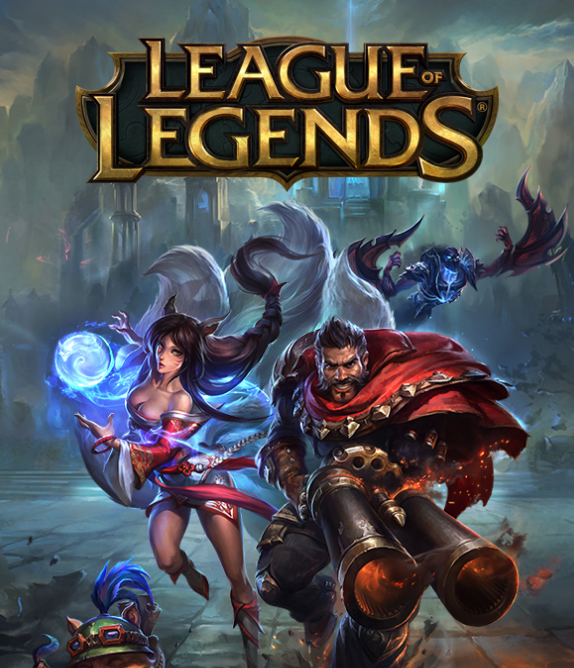 If you're a gamer who's never played LoL then well, can you call yourself a gamer? The game has grown in popularity which means its specs have changed but you can still dive in and play for free, and see how you fare. It's a team-oriented strategy MOBA (Multiplayer Online Battle Arena) game with a huge following, so the best thing is to simply shoot over to the site and give it a whirl for yourself. Your champion will be gaining in strength in no time.
Check out the starter video and you could get hooked.
Minimum:
2 GHz processor (supporting SSE2 instruction set or higher)
1 GB RAM (2 GB of RAM for Windows Vista and newer)
8 GB available hard disk space.
Shader version 2.0 capable video card.
Screen resolutions up to 1920x1200.
Support for DirectX v9.0c or better.
The Prince of Persia series
Ok, we'd thought we'd throw this one in at the end, just to remind everyone how older games can still stand the test of time and offer a fun but challenging (and thrilling) adventure experience. Also, there are many installments, so you don't have to start with the first one.
If you do, then quite simply ask this question: Have you got the persistence it will take to find your way through this platform dungeon and find the Princess? Careful, because death strikes swiftly and mercilessly. You can also download it for your mobile on Android/iOS (along with many others in the series).
Of course, you could put together countless lists like this one as there are so many great games for bad PCs, but here at Gaming Impact we've tried to include a mix of types. Stay tuned for other compilations down the line...