31.08.2020
3 totally Awesome Indie games for Nintendo Switch (Sept 2020)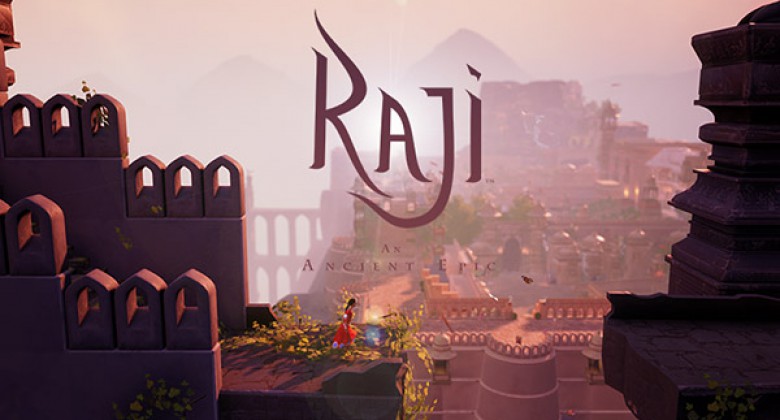 That's it, summer is drawing to a close which means... it's time to spend more time indoors again! September has arrived, meaning it's time to stock up on some new games like these ones, available either on the Nintendo Switch and on various platforms. Besides, you might be getting tired of Animal Crossing: New Horizons and are looking to change the scene, and the gameplay.
However, the Nintendo Switch, with its portable handheld mode, is just as much the arty game-players 'dream machine' than it is for playing AAA big-budget titles.
So... explore no further than one - or all - of the following 3 of our top recommended indie games, right now trending on the Nintendo Switch. An 'indie' game is what happens when artistic or creative, talented people get their hands on the gaming medium... and make magic.
The following will certainly change the scene, and widen your 'horizons' beyond Animal Crossing [sorry]....

Raji: An Ancient Epic
There's no better way to get a feel for rich Indian culture than by playing this captivating action-adventure game because… well, it's set in ancient India! 'Raji: An Ancient Epic' was heavily inspired by Hindu and Balinese mythology, and was developed by a small Indian studio.
"A young girl, chosen by the gods, stands against the demonic invasion of the human realm. Her destiny: Rescue her younger brother and face the mighty demon lord."
Expect tons of parkour possibilities and fluid, action combat ahead, along with the fine art of mastering some pretty godly weaponry. Check out the trailer above since Raji is a 'godsend', and has lots of exotic adventure for the intrepid gamer.
Spiritfarer
This one's making a splash across the web right now. You play as the 'Spiritfarer' Stella and you help dead spirits 'cross over' into the afterlife by carrying them overseas on a hand-made ferry. It's an interesting idea and it's been designed and animated brilliantly, and beautifully. Along with befriending passengers, exploring the visionary world as you wish, and making upgrades to your boat, there's some resource management elements too. [If you like resource management games, check out our own range of free management games, to play in your browser instantly!]
You'll be hooked on this game which has received very positive reviews across the indie game landscape.
Evergate
Here, you control Ki on a mystical 2D platform voyage thorough life and death, space and time. Who is Ki? A child-like spirit. In fact, you can slow down time thanks to the 'Soulflame' mechanic which grants you this super-power. The impact of this device on the game works well: it allows for greater freedom for navigating the world which is haunting, but beautiful to behold, too. This dream-like quality makes a lot of sense since the whole adventure is set in the afterlife.
That's it for this spiritual September indie game round-up for Nintendo Switch players etc. here at Gaming Impact.
Of course, you can also enjoy our host of free browser games including tons of fun mini-games, directly playable for free right here and now in your browser! They will keep you busy if you still need to save up for one of the above.