01.07.2020
5 of the Best Co-Operative Games for Nintendo Switch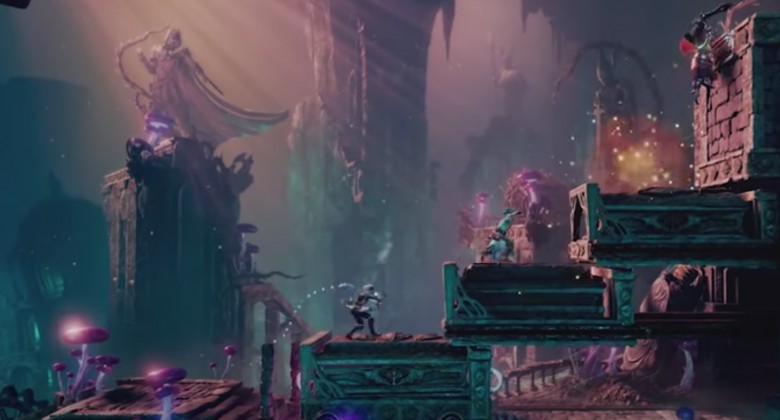 It's true that here at Gaming Impact we have a ton of great mini-games you can play instantly in your browser, next to our pick of bigger, free-to-play games for all the family. However, we also just love the Nintendo Switch! The Switch's awesome Joy-Con controllers can be turned sideways for shared co-operative adventure gameplay, or competitive play if you prefer, as and when. (However, they're not the most comfortable for extended play-time, so it's probably worth investing in an extra, joypad / controller, especially if there are siblings involved.) But, of course you need some great games that bring out the best of the Switch for these times.
It's always a nice surprise when you realise a great single-player game has the co-op feature, making the adventure more social and allowing for some team-work. However, there are some games explicitly designed for hours of 2-player fun. Let's take a look at 5 of the best titles now available.....
Luigi's Mansion 3
This Ghostbusters-meets-Super Mario, is a highly adventurous game already featuring some shared co-op mini-games to enjoy. In terms of the main game, after a while, you get to unlock Gooigi, a ghostly, goo-drenched form of Luigi but with all the same tools and ghost-busting apparatus. From then on, you can work together through Luigi's (fallen) Mansion to rescue your friends, who've been frozen into paintings. It's a game that requires players to assess their surroundings and think about what tool or mechanism will unlock the next area. It's not always obvious, so having a second thinker on board suggesting ideas can really loosen things up.
Streets of Rage 4
The well-loved brawler is back, with colourful characters and scenarios to pummel your way through with up to four friends (and single-player is of course just as fun). The graphics and soundtrack are simply awesome here, along with the content which is a little mind-blowing. Altogether, you get 12 stages to battle through, with a mega 17 characters to select from, when even the retro ones are all unlocked. You might need to turn off 'friendly fire' in case you hurt each other excessively with 4 friends playing at once, but there's also a versus battle mode where you can settle the score!
Overcooked 2
If you can't stand the heat, stay out of the kitchen! But if you want some fun, then get those gloves on and controllers ready. This is perhaps the best of the bunch in terms of co-op fun. What you have to do: cook dishes on demand 'as efficiently as you possibly can'. However, that's not the easiest task when there's so much going on in these particular kitchens.
Knights and Bikes
A very imaginative, puzzle-laden adventure game with tons of character and different gameplay styles (including a wealth of action), we highly recommend this gorgeous-looking co-op game where two players can work together to get through. The island of Penzfury has been cursed, but luckily your characters Demelza and Nessa have special abilities. It should inspire some interesting socialising and game discussion!
Trine 4 - The Nightmare Prince
This is a character-bursting platform-puzzle game for perfect sessions of couch co-op fun, with single player mode too. Puzzles will need to be solved, but it's all hugely interactive with the richly detailed environments. We're talking moving boxes, traversing gaps by swinging, shooting targets and various other forms of special manipulation. Working together in Trine 4 feels fresh and rewarding. Your journey awaits....
....but is also brings another super Switch game round-up to a close, but stay tuned! as we will investigate (and bring to your attention) future titles that can unleash hours of local, mind-blowing multiplayer, couch-based co-operative experiences for all the family.
In the meantime, check out our completely free range of mini-games and family-friendly browser games for all ages and which feature different kinds of gameplay. What are the Top 20 trending right now?