15.12.2019
5 of the Best Dinosaur Video Games Ever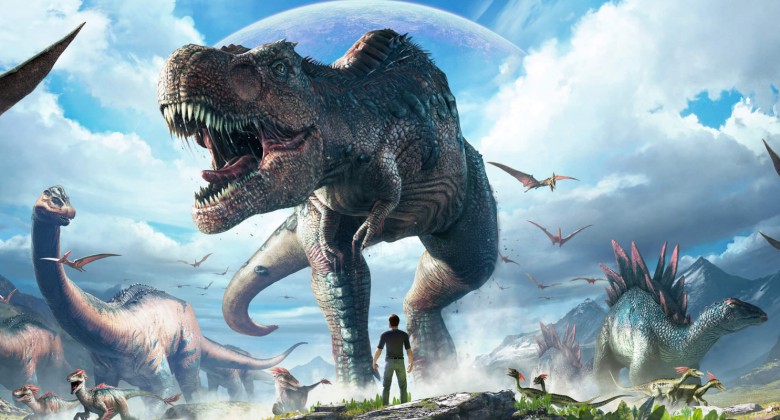 Dinosaurs make us dream: these scary and fascinating creatures disappeared millions of years ago, and yet they're living again! Today, we can get up close and personal with them thanks to a myriad of games that resurrect dinosaurs. More or less realistic, more or less scary, these games are very popular. We have selected an essential list of the best dinosaur games. Buckle up, and don't forget your lucky backpacks.
5. Dino Crisis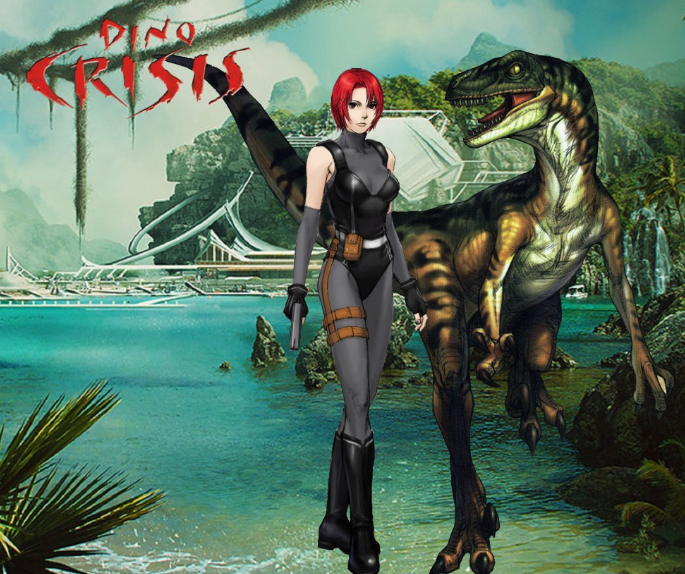 Dino Crisis was released in 2000, so it's had a bit of experience, and it remains a must, in our opinion, as a dinosaur game.
In Dino Crisis, you play as a member of the special forces, infiltrating a group of scientists who have decided to recreate dinosaurs. The problem, you can imagine... is they can't control their creatures. The mission turns to one of survival!
The synopsis reminds you a lot of Jurassic Park. The 3D environments and Resident Evil-like gameplay promises moments of action and moments of fear. In this game, the dinosaurs are really not your friends!
4. King Kong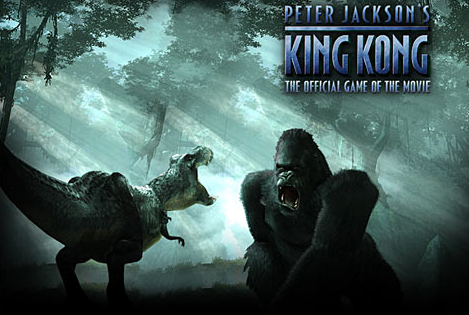 When you think of King Kong, you don't necessarily think of dinosaurs! We rather see a big monkey. However, if you saw the movie, you will remember that there are many dinosaurs.
In this game, you play as either Jack or King Kong, this gigantic gorilla, and you replay the cult film. It's actually the movie's official game. Soon, you'll be discovering numerous dinosaurs. Also, you will cross jungles, go on expeditions, meet multiple enemies… King Kong is a real adventure game with dinosaurs!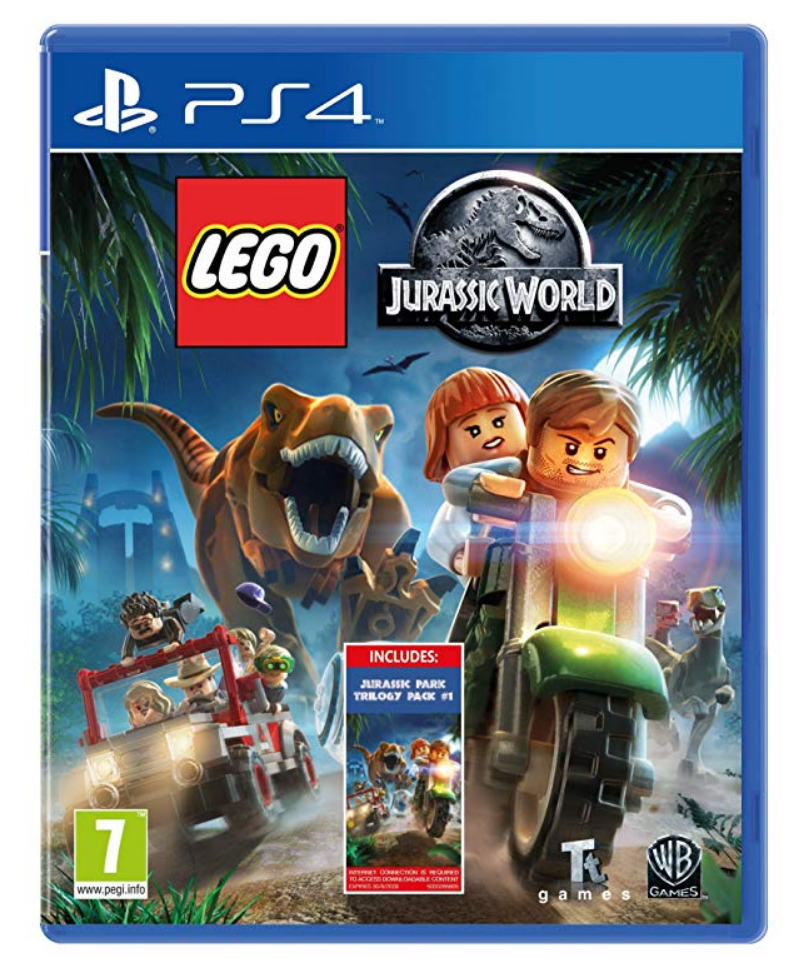 Dinosaur games are not only designed for teenagers and adults. There are also some for the youngest, like Lego Jurassic World (which can also be enjoyed by the not-so-young!) This game is very simple to play, with the advantage that you can play two-player co-operative, which is perfect for sharing a good time with friends or as a family, getting through some of the puzzles together. Of course, those who have seen the movie will enjoy this game even more. Overall, it is a fun dinosaur game, full of puzzles and adventures, and some humour.
The other plus point of the game, is that you can customize your character and your dinosaur, to bring out the creative side.
So go on an adventure in Lego Jurassic World and run errands, heal dinosaurs, save employees at risk, collect materials for your survival… and lots more.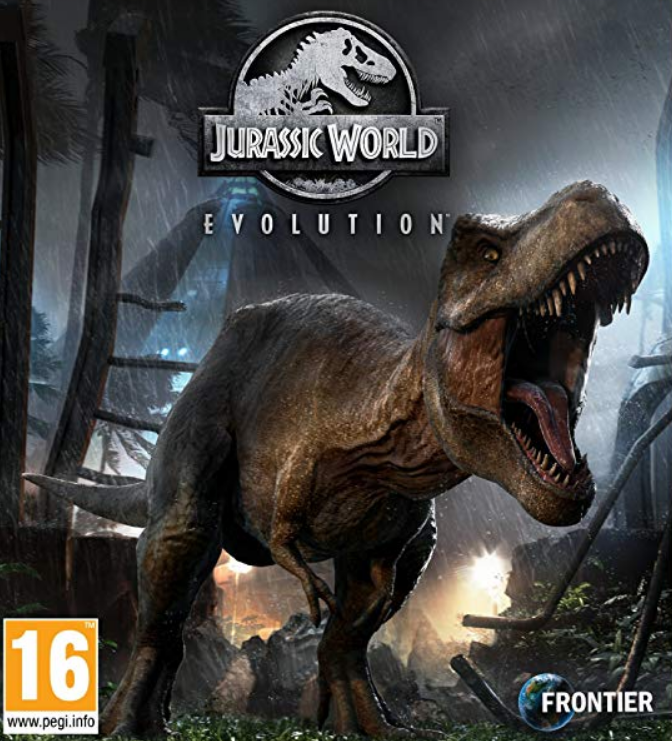 Here is a game of dinosaurs very different from the others. If you are a fan of resource management ('Sim City', 'Railroad Tycoon' etc) and dinosaur games, then Jurassic Park: Evolution is the one for you. It mixes management AND action. You will finally be able to create your own dinosaur park. Don't forget to feed your animals, manage those that are not happy, without forgetting inconvenient tropical storms! You can even do missions in the game.
Don't make the same mistakes as the movie, so try to build the best dinosaur park!
It's probably the dinosaur game with the most hours of play. However, the number one on the list will also be one to keep you on your toes….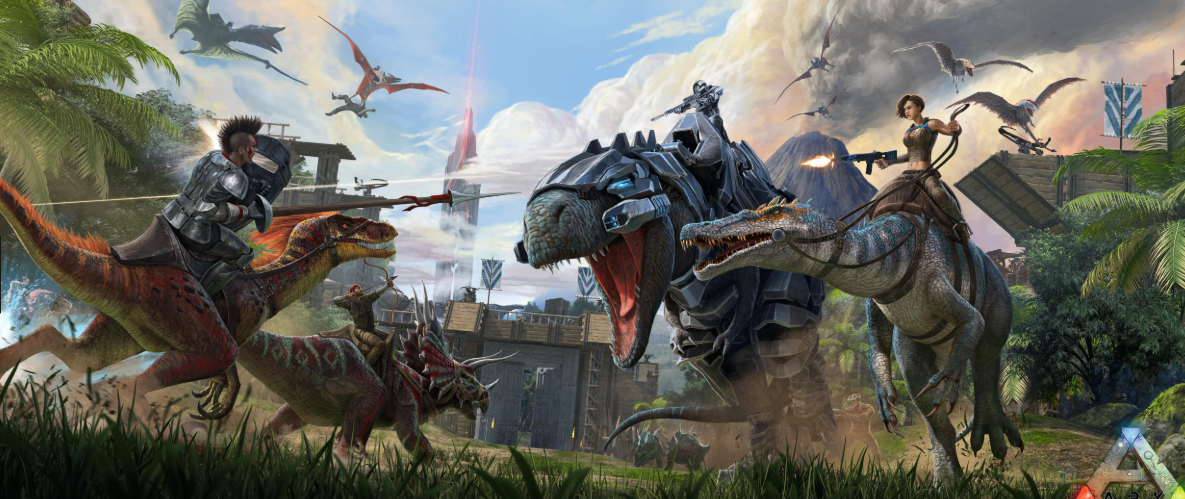 And here is our best dinosaur game for sinking those primitive teeth into. It's also perhaps the best known: Ark Survival Evolved. Ark's world is very raw, and you realize that from the start when you wake up as a man or woman, naked. You'll have to hunt, harvest resources, do crafts, culture... at the same time counting on the setbacks imposed by your enemies. And there are plenty of them, whether rival human or animal. In this game you are going to have to tame and breed dinosaurs, which can be just as dangerous. To do this, you will have to use strategies and various tactics. It is surely the most complete dinosaur game. It is a game of strategy, survival, management and action. It's more than enough to delight a large number of gamers and dinosaurs!
[Honourable mention: Far Cry Primal, another gripping open-world shooter, which may not feature dinosaurs exactly, but it does have mammoths, sabre-tooth tigers and is a really vivid, single-player, open-world game.]
Conclusion
Dinosaur games are set to continue in many forms and formats, from PC and console to VR, AR, hologram and MR… Who knows, one day we might even recreate the real things, as in the original sci-fi thriller book by Michael Crichton, 'Jurassic Park'. It remains a top page-turner, and one we've still got a lot to thank for re-igniting the whole genre and making it more credible. Speaking of which, keep an eye out for news of the upcoming Jurassic Park: Camp Cretaceous (Netflix series) now in production.