29.03.2020
5 Uplifting, Budget PS4 Games available on PS Store for Lockdown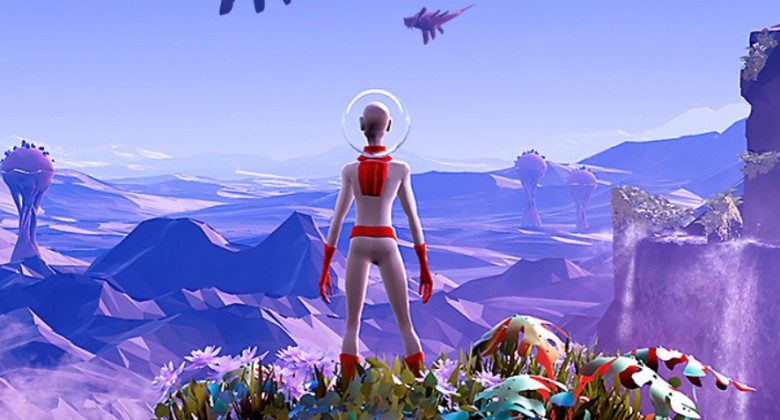 You might be struggling to cope with the all the spare time at home, or with noisy kids trashing the place already since COVID-19 Coranvirus came to town. Besides saving lives by staying indoors under lock-down, and until restrictions are lifted, check out this bunch of PS4 games on PlayStation Store right now. [Note: you might catch larger games still available as part of the Mega March bonus deals.]
The following games are taken from the Games Under… section. (Open the PS Store, go down to Deals on the left menu, and move sideways to Games Under.. section.)
Maybe you've played these already, but now realise other family members might be ready to experience them too, for keeping them occupied for hours. Therefore, we've made this shortlist to tick all boxes at once: fun, family-friendly, well-made, engrossing and not too depressing. They are games that can be watched together or shared by other family members, promoting even some mild collaboration.
- Flower (free)
This is a classic, relaxing game for all the family to take turns on, or to help out via chilled-out communication. The controls are intuitive, involving turning the controller (with movement sticks) and don't worry; it does get easier. You'll be flying over luscious fields in no time, spreading a restorative magic to a landscape darkened by industrial elements. There is a puzzle element too which also requires some intuitively understanding of what to do, or where to fly, by surveying the landscape from different angles. Perfect for springtime.
- Journey (free)
From the makers of Flower, you've probably already played this at some time, but it's still available for free. On the whole, it's a better game than Flower, in that the landscape is even more varied, along with the set-pieces and movement on offer, since you now get a cloaked avatar to guide. With a wonderful sound-track, fluid and intuitive style, it's very spiritual too, but this greatness can get lost on the more impatient members of your household.
There used to be co-operative multiplayer in the original game, so you might even find another avatar playing alongside you if you have a PS Network subscription.
- Beach Buggy Racing
A fun alternative to that classic Super Mario Kart (Nintendo Wii), but of course with better graphics. The go-kart beach buggies are more bouncy but capable for off-road driving antics, of which be prepared for many before you master the turns. Colourful tracks and upgrade options await for a solo career that requires some effort to get going on the early stages. Multiplayer is only Party Mode for up to 4 player on split-screen, and this is what makes it such a good purchase right now.

- Planet Alpha
One for sci-fi fans, you can watch their mouths drop open as the gorgeous vistas of this strange planet (and dimensions) you get to explore reveal themselves. The game is simple: it's another intuitive platform game where your little, weary spaceman must navigate the terrain safely, including light-weight puzzles. It's relaxing, distracting and far out and delightful just to visit and wander through, with some darker scenarios too that will require careful timing to sneak past.
- Child of Light
The quaint, stylish, arty graphics bring this story-driven platformer to life, but quite a lot of dialogue box reading too, which would at least get young learners reading and thinking. In between the jumping and running, there are some battles to be fought, which involve selecting Attack or Defense moves etc. in a turn-based style, if you opt for engaging them.
That's it for this quick round-up, where we hope you've found at least one of the above to download and share with some or all of your family.
If not, don't worry, we have tons of mini-games you can try right now, directly for free in your browser, plus a range of larger, more engrossing ones too, for every member of the family.
We'll be back soon here at Gaming Impact, with more round-ups to keep you busy during difficult and uncertain times for all.
March 2020.