29.11.2019
7 Festive Mobile Games to satisfy the whole family this Christmas (2019)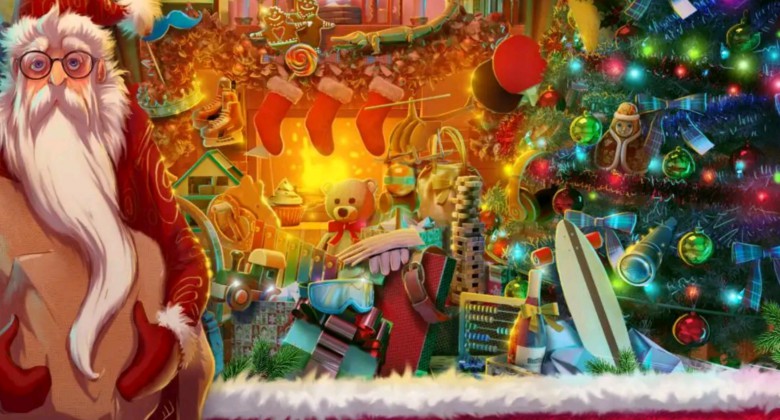 Games/apps mentioned in this article:
- Christmas Jigsaw Puzzles
- Hidden Objects: Christmas Gifts
- Fishdom
- Restaurant Story: Christmas
- Farm Snow: Happy Christmas Story with Toys & Santa

Winter is starting to grip and keep restless kids inside, where siblings or family members will get tired (or tiresome!) waiting for Christmas.
What you need: quick access to some screen-based, magical amusement to infuse some Christmas cheer and occupy energies in solo or shared activities.
From virtual pets to virtual tree decorating, look no further than this handy quick-list to some hidden gems and 'app crackers' waiting for you to download and open. They're not completely mindless either, like many action or shooting alternatives, and they can bring turn-based fun for all.
We've selected ones to satisfy mobile game app expectations: from jigsaws, to candy-crush-saga-style, to hidden objects, and others. So you may end up downloading all of them, just to provide the range of different game experiences in one big cosy bundle!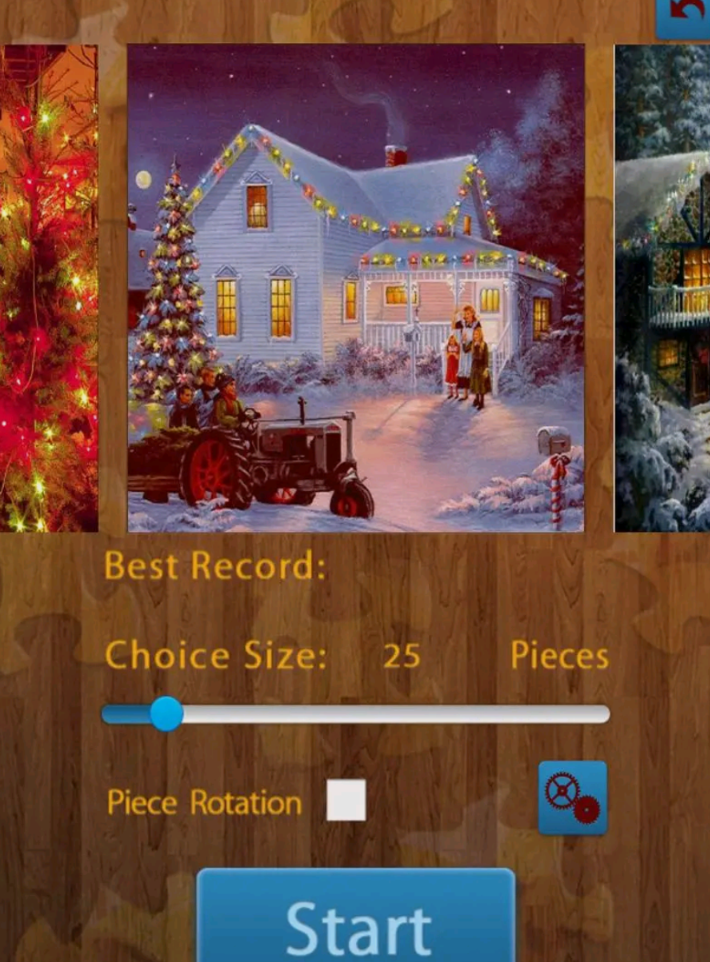 Never underestimate the pleasing power of a jigsaw puzzle, especially the jolly sort.
A wide array of festive imagery to start easing you into the mood is available here and shuffled up, with difficulty options (numbers of pieces) you can adjust for different ages.
Hidden Objects: Christmas Gifts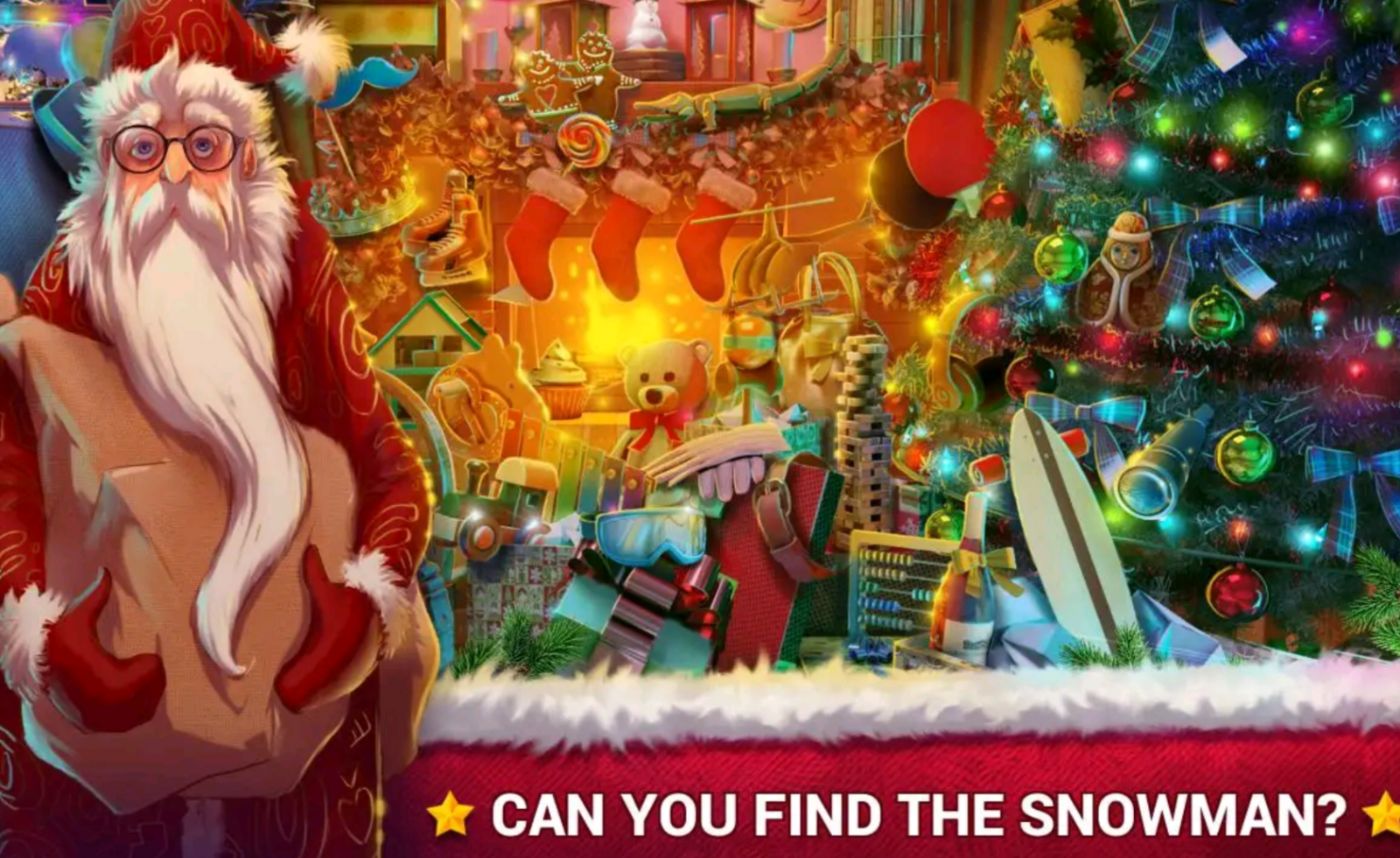 The big attraction with these games are the glorious HD images once again. But here you'll be studying quickly and closely for just one thing amongst lots of others. You can tell there's been a lot of effort put into these gorgeously jumbled up festive scenes.
Use the magnifying glass if you're really struggling to find an item to get a closer view. These games are still great for concentration, and getting some peace in the home!
Fishdom (Playrix)
It's not that festive, but it has an aquarium you can decorate and introduce fish to.
This one is ideal for kids around seven onwards (and adult kids) but you'll have to explain much of what the text bubbles or fish are saying. This makes it good for parents to oversee.
Mostly what they're saying is: play the main game (featuring mini-gem bursting Candy-Crush-Saga-style antics) until you have enough money to buy fish or decorations.
It's a beautiful, cartoon-ish rendering of aquarium-based apps, and gives children a chance not only to look after some virtual pets but play a fun mini-game. A great combo. Obviously, there's lots of in-game purchase options, which aren't intrusive, but make sure you have a decent payment lock.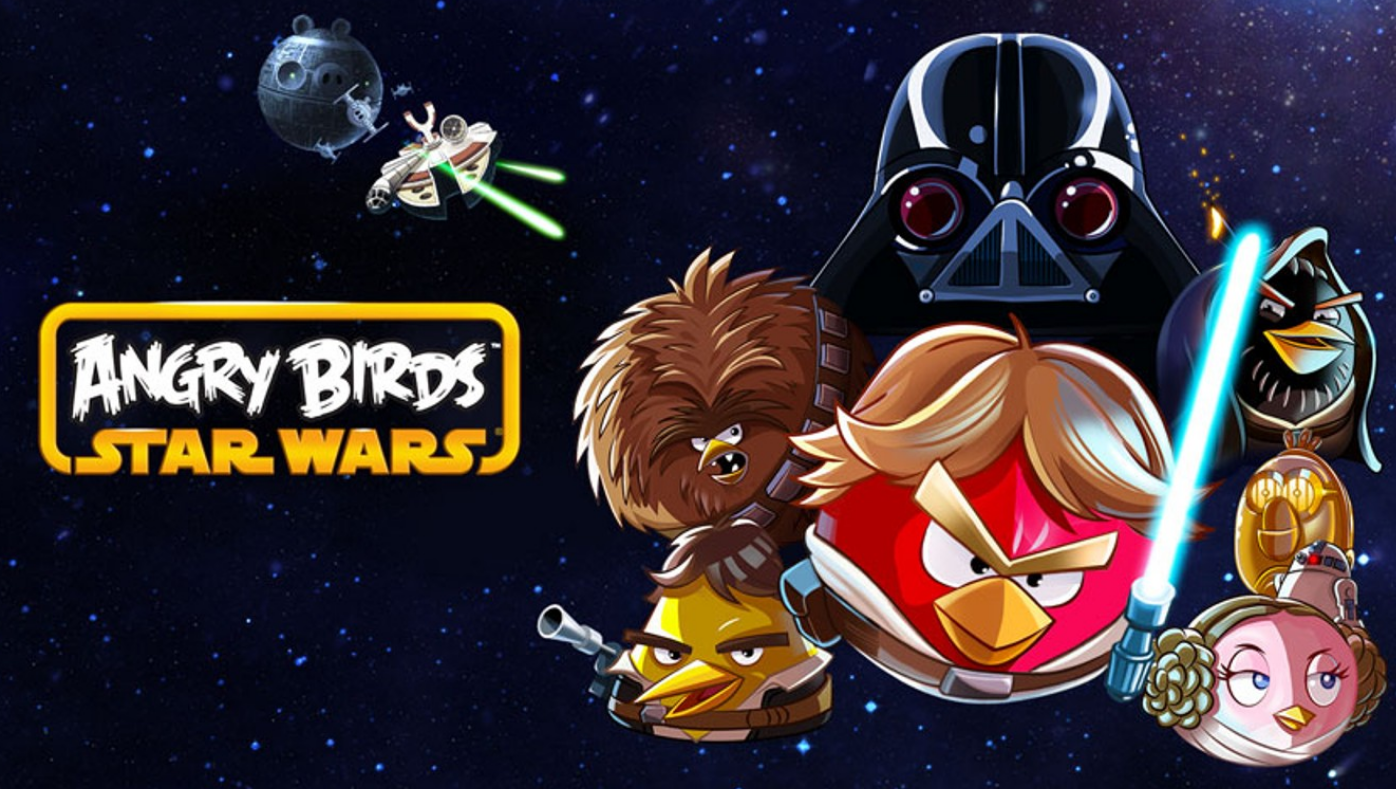 Don't forget about this smash-hit series of bird-catapulting games by Rovio, which now has a rich catalogue in the app stores that provide all ages an addictive but pleasant, brain-tickling form of physics-based puzzle time. The Star Wars version won't tie-in with the new movie, but will certainly get you in the Star Wars mood.
An alternative, Christmas one to try is Snowball Knock Down 2018. This time, fling snowballs at snowmen, pressies or trees to win points. All of course to the sound of tingly xmas music and snowy backgrounds for festive cheer.
The great thing with these games is you can also share the experience and hand over your device to others, so they can have an amusing turn at a tricky level. These games still represent a genius trick of entertainment to pull on a global, screen tactile-discovering human population. But choose your bird wisely.
Yes, it's a Christmas tree decorating game for a bit of early practice. Get in the festive mood and start thinking creatively. Pick out different types of trees along with good-looking backgrounds featuring either outdoors or indoors. Next it's decorating time, with over 500 choices, and you can rotate or scale them with detailed precision.
It's not all for nothing: you can then set your finished creations as a live wallpaper for your smartphone, even with glinting effects or falling snow.
This game would also be ideal for shop window-dressing workers, or those who just love looking into them when shopping at Christmas time, and thinking they could do it better. Well, now you can prove it.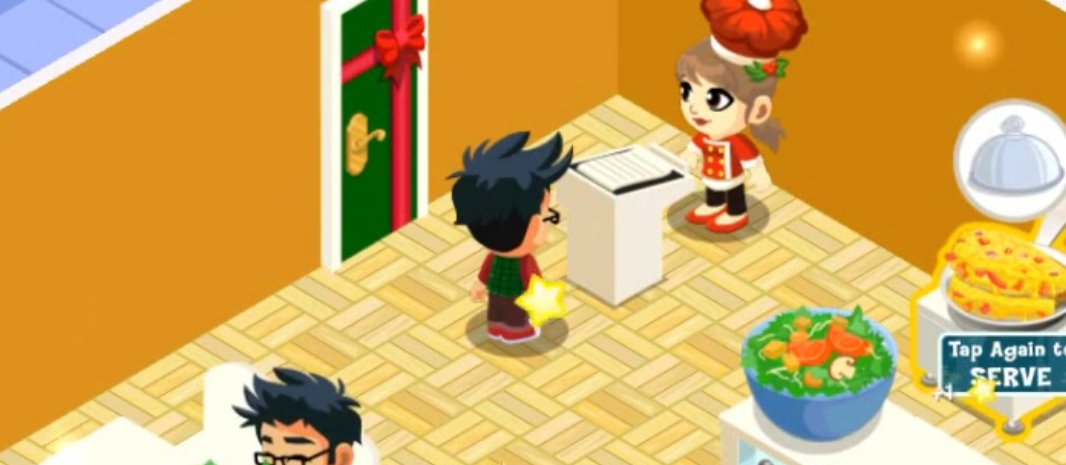 This one mixes the restaurant manager in you with the latent festive chef, only here no-one is really counting on you to deliver. Prepare a range of classic festive dishes (from stuffed turkey to spiced eggnog) but you must do it in good time so as not to keep your diner customers waiting or dissatisfied.
If you can progress enough in the game and keep a decent rating, then you can purchase more decorations with coins you earn for your restaurant. The juicy, friendly graphics will probably have you turning on the oven at home.
Farm Snow: Happy Christmas Story with Toys & Santa
What would Christmas be without a Farmville-style game eh? It's all going on in Farm Snow. You'll be running a mini Christmas village, overseeing Santa's workshop, dispatching present-filled reindeer sleighs, organising the letters from children, cooking the cookies and growing trees, to name a few activities. Great for kids to start thinking about all the things that need looking after and to see how things expand over time, unlocking new building opportunities.
So... that's it for this year's round-up here at Gaming Impact, but don't forget we too feature a host of the best, free browser games ourselves and a veritable Santa-bag of mini-game goodies too.
Hopefully, you'll not be lost now that you have some of this proper festive or fun screen time as the weather closes in. Bookmark this page:)