05.09.2021
A LEGO-based Puzzle Game that goes beyond LEGO?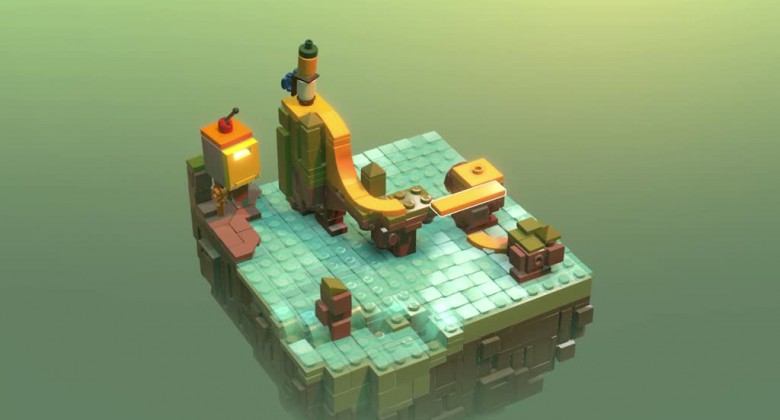 Beautifully-rendered mini-puzzle levels based on LEGO? It's a premise which automatically pinged up on the Gaming Imact radar. 'Monument Valley'-style, accessible diorama-based LEGO gameplay? Indeed, the game 'LEGO Builder's Journey' is out now on PC and console and happens to be an addictive little puzzle game - with a heart - that's made with LEGO bricks.
If you're an actual Lego builder - of all ages of course - you might find it easier than regular gamers, but it's not an essential trait. Anybody will love and appreciate the look and feel of the game, and the way it encourages creativity. To solve a puzzle, which is its own sort of mini-verse there are multiple possible solutions.
An extra note on the graphics - they make the game rather good-looking. In fact, playing on a PC will make the game almost appear real, such is the detail and ray-tracing.
Wrapping around the 60 or so puzzles is a good story celebrating how so many adults initially bond with their kids over LEGO, until the real world intervenes more and more. You get to control either the young boy or the father. They take the form - masterfully - as just a minimalist representation using a few Lego pieces. It's likely too that this game will allow those vital relationships to re-form in this new context, especially on a couch, passing the controller. Just recognise that the controls are a fiddle for much younger kids, and the puzzles will also get too challenging.
Yes, at first, the nature of the puzzles are straight-forward, with players simply having to find their way from one point to another. This might involve creating steps, bridges or paths, controlling the young boy. A little later, when you are tasked with controlling the father, the puzzles will be more complex. It's a chance to swap controllers, if you're sharing the couch.

Conclusion: don't be put off by the Lego mark. This is an example of developers taking the universal appeal of Lego bricks, and using their familiar power to deploy a unique, equally universal puzzler.
The game isn't perfect (yet), however you can get the sense there could be a lot more to offer, which may help to subtly break up the typical Lego-ish genre of video games out there.
It's a most welcome reminder of what a fresh take on what a LEGO-based game is capable of. Bricks are just another, particular kind of creator or artists palette after all.
'LEGO Builder's Journey' is out now on Nintendo Switch, Steam, Epic Games Store, and Apple Arcade. Possibly, the game is available for Apple iPhones and iPads too, since it has the feel of a tactile-based game. Let's hope developer Light Brick continues to expand and improve on this platform / universe of puzzle possibilities it has now conjured up.
Don't worry, Gaming Impact will continue monitoring our special games radar so we can bring you more such game recommendations and spotlights. In the meantime, your browser is waiting for you to fire up any of our free mini-games playable instantly, or our many family friendly, engrossing free-to-try titles.