08.08.2018
Development Update: RED DEAD REDEMPTION 2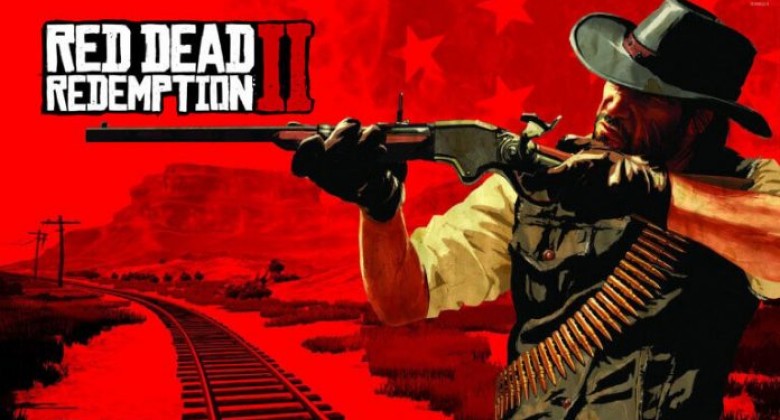 Here at Gaming Impact we've got our restless gaming antenna primed for any latest news about Red Dead Redemption 2, which promises to be the big open-world splash of 2018 (if the October 26th date stays on schedule). Here's what we've picked up:
Brand New Gaming Trailer Coming... Anytime!
Hold on to your hats, the next trailer could well be out by the time these words are published! By now we've all seen the first gun-toting preview which promises mature, interesting characters, relationships, (a wolf?) and... no more John Marston, even as a zombie? This time we'll be in the boots of one Mr. Arthur Morgan, in a period set before the original story. However, Marston will apparently make an appearance. Could this add more depth to the original?
Many of us felt that the single-player story was overlong and rather empty, a bit like many a Rockstar game, even though it was impressively ambitious and led to some stunning gameplay possibilities. The Morgan character and his involvement with the Van der Linde gang (remember Dutch?) will hopefully lead us into some compelling twists, turns and decision-making.
Huge Map, Visuals etc... but let's keep some perspective.
Remember the level of expectation for No Man's Sky? Of course we'll see visual improvement with Red Dead Redemption 2, but the most important thing for us veteran gamers, is a world with pace, involvement, freedom, emotion and surprises. Will this overlap seamlessly into multiplayer though, or be two separate 'free-roam' modes again?
Multiplayer
Not a lot can be confirmed… just yet. Multiplayer has advanced a good deal more since the first game, but the array of game modes (and mini-games) was really impressive even then. Don't worry, we're sure to see everything from fishing, shooting, all kinds of cards games and of course riding aspects returning to bolster the sandbox world. Apparently, we'll see more water and swimming in this one. Most likely, bank or train heists will be much more prominent.
Single-player
The advances with the single-player will likely be less noticeable, since the techniques haven't really changed so much. Faster, and more fluid you might hope. Let's just hope the cut-scenes are less indulgent and the horse-riding less… tiring. Although, getting diverted and not caught up in the potential to get in trouble with the law, was all part of the feeling - and problem - with total freedom.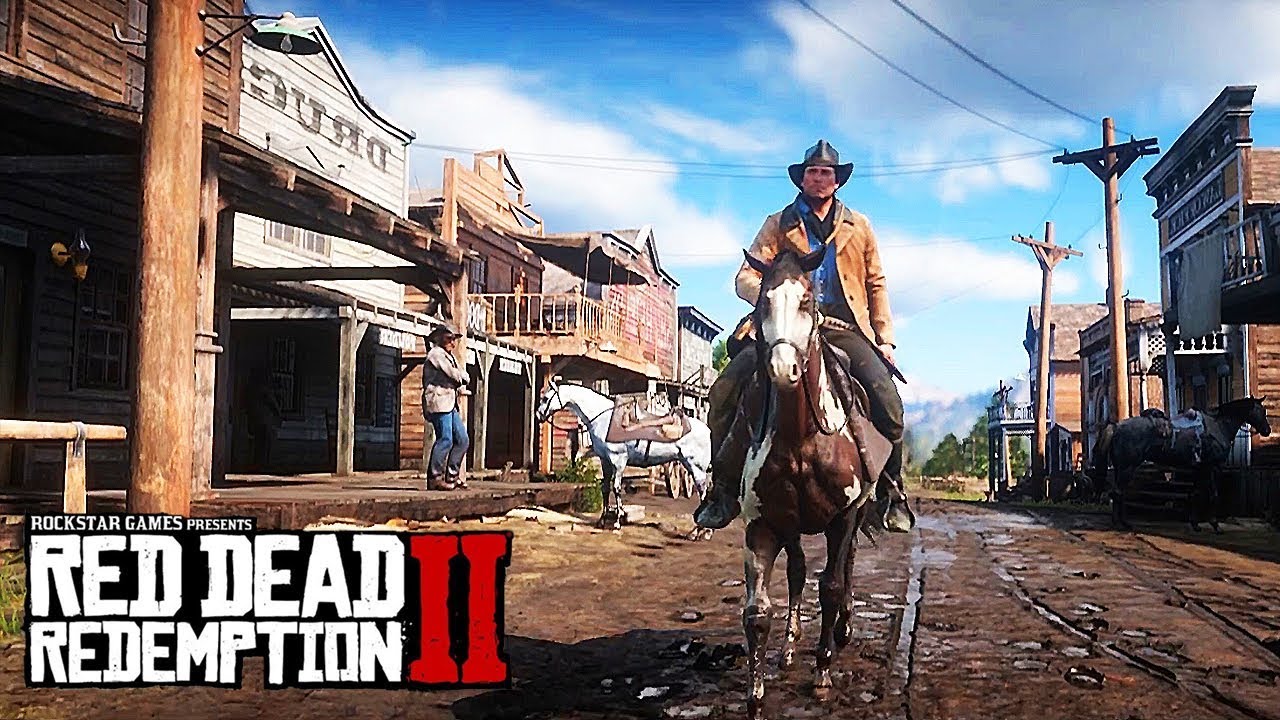 VR?
Although a VR version hasn't been planned yet, it would certainly add a certain edge to the game, if it were done really well, and not rushed out. Trouble is, the VR market is not that bigger draw just yet, to encourage such big development. If we see Rockstar enjoying a big score from the outset, then more than likely it will come at some point.
The Influence of GTA V and Fortnite
Difficult to say just how big the influence of GTA V will be and how it will be applied to Red Dead Redemption 2. Odds are we'll see a lot of similarity, judging by the success of GTA V Heists multiplayer. But a Fortnite-style Battle Royale has been confirmed as a game mode. Yeehaw!
Coming to PC also?
Possibly (or inevitably) but in truth RDR was always about shooting from the (controller) hip, from the comfort of a couch using the ground-breaking, slow-mo 'Dead-eye' shooting system. Exploring the living, breathing, wasteland could be achieved more socially as friends compared the more crazy things that could be pulled off. But, when all friends had left, the lonesome wasteland was all yours once again.
Movies and Trailers
Classic western movies inspired much of the artful feel of RDR. From whistling bounty hunters, characters who were crazy but not all bad (like Marston himself) to set-piece gunfights and resonant songs that highlighted major story changes, it was possible to see many a reference. So, as we wait and keep our eyes peeled for the next trailer, where some of the above questions might be clarified, be sure to take in some of the following movies, and get back into the feel of the Wild West:
The Good, The Bad and the Ugly (1967)
For A Few Dollars More (1966)
Unforgiven (1992)
Butch Cassidy and the Sundance Kid (1969)
The first three feature Clint Eastwood of course, so it's a shame they couldn't have persuaded him to voice one of the characters, as ever.
Whatever your expectations for this 'big game' of 2018, better start booking off some 'free-roam' time now from future commitments, as judging by the map size we're all going to need some!
You can also read 7 Things We Need in Red Dead Redemption 2 and Beyond here!