30.01.2022
Don't miss! The 'Hot Wheels Unleashed' MONSTER TRUCKS Expansion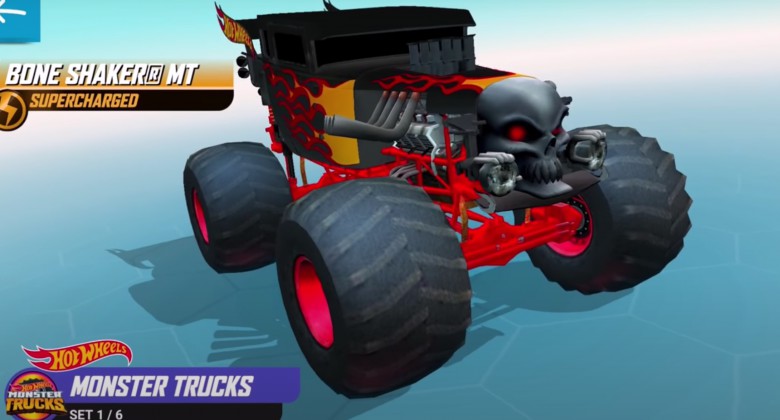 Hot Wheels Unleashed is the super-fun racing game celebrating both miniature collectable cars and those clip-together plastic coloured tracks we once built as kids. It's all under one roof now in this video game extravaganza - a solid achievement which delivers intense racing action, and a rich and diverse range of cars and tracks to go all-out racing with. Few would disagree that the airborne antics aren't exhilarating to tame when it comes to seizing an extra edge over opponents.
The developers are clearly keen to keep pushing the hit game. After the DC comics season, they've recently announced a Spongebob Squarepants season too, just last week. Now there's another one: strap in for the reality of… a Monster Trucks Expansion, which will complete with a themed track builder, themed options to customise both basement and player profiles, and of course five new vehicles of the trucking variety. Also, a brand new environment will arrive on the scene, allowing players to construct tracks and go racing.
This new arena is the Stop Motion Studio, a realm where four dioramas offer up a fresh range of scenery. This includes the jungle, the quarry, the desert, and the ice mountain, and no doubt we're going to just love beasting through them all of these in our new 4-wheeled trucks from the expansion.
It's just great to see how this title is expanding, since it's such a great game to slide into for a quick race, a more elaborate one, some local play or full, online multiplayer mayhem. There's never really a dull moment in this awesome comeback for the Hot Wheels vehicles, and the brand.
Check out the trailer for the Hot Wheels Unleashed Monster Trucks Expansion:
When will the Monster Trucks Expansion for Hot Wheels Unleashed be…. well, unleashed??
You'll have to wait until 21st April to buy it standalone, but it's included in the Hot Wheels Pass Vol. 2. available from 17th February, which has 9 vehicles, 3 themed customisations packs and 3 track builder modules.
We can already smell the burning rubber wheels! Maybe you'll find some free Monster Trucks racing games to play with meantime, in our browser mini-games selection.

Our only disappointment is that none of the Hot Wheels vehicles are NFTs registered on blockchain. This would really add the next, ultimate dimension to a proper Hot Wheels game, allowing players to actually own and collect limited edition digital cars.