02.03.2021
DOOM: ETERNAL is an insane success with over $450 Million in Revenue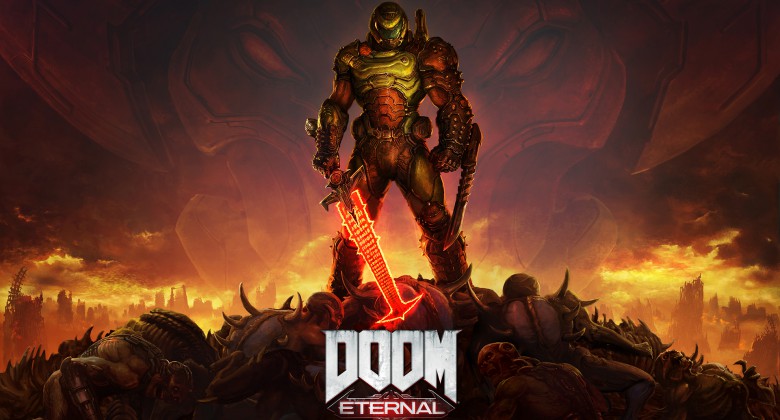 Here at Gaming Impact we love fast-paced, atmospheric shooters. When we're not playing our (completely free!) mini-game shooters, it's time for something more… realistic, shall we say. Doom Eternal was only launched last March in 2020 and has blasted itself a hugely successful path to profit for developer id Software. It goes to show that a long-running franchise (the year was 1993 for the PC original) can have multiple second-comings - if it's correctly re-booted with all its winning traits souped-up or extended.
All it took to - initially - seize success was to introduce the act of 'blasting' - properly - into home desktops, with a vivid sense of shooting zombies or demons via a pump-action shotgun. Since then, first-person shooters have ever been pumping, riveting and immersing players with their more immersive format, and endless, diverse combinations of explorative and role-playing elements.
The difference in quality between the pixel-ated (but still playable) original 1993 game and the 2020 edition is itself an amazing testament to how computer hardware and graphics cards have evolved along with player's desire for realistic, thrilling - escapist - video game experiences, which make them feel bad***.
What was the winning Doom formula? It was giving players that juicy sensation they were wearing space marine boots, holding incredible, heavy weapons and going up against Hell itself, and its hungry family of monsters. Fast-paced and surprising level design of course played a massive part, with the early ability for modders to create their own levels and - quirky - elements.
'Doom Eternal' exhilarated fans once again, picking up rave reviews across the internet. It's set to blast its way onto PlayStation 5 and Xbox Series X some time soon.
So does Doom Eternal's hell-blazing success ride show any signs of slowing down? Not really, but fans are beginning to look ahead and wondering what could be next...
What's the future hold now for DOOM?
Officially, there's not much to report. But that means it's fun to speculate...There have been some discussions around the possible future direction the franchise could take. Will a VR-based Doom offering be in the works? Most likely, but it won't be for the faint-hearted, and probably not for some time. Will a female Doom Slayer be added? According to the creative director, it's definitely being considered. This won't just be a female clone of the anonymous Doomguy, but a character in her own right, with her own special style of demon slaying.
Stay tuned to Gaming Impact blog for more updates, and also to keep playing our crazy load of fun, instantly-playable browser-based games, all for free!