08.06.2018
E3 Is Almost Here & Here Is What to Be Excited For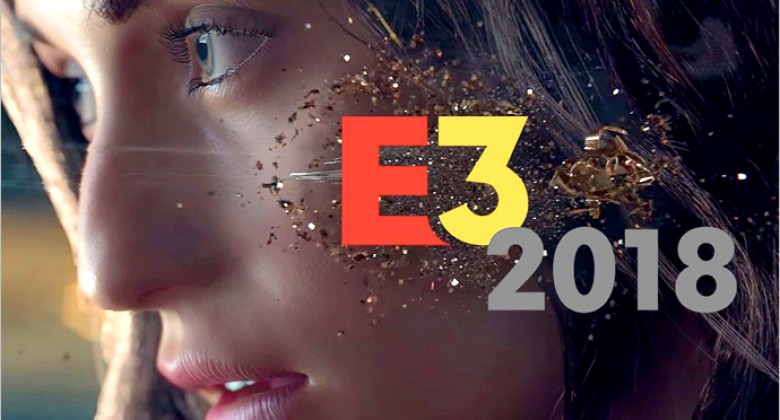 The Electronic Entertainment Expo, mainly known as E3 is the biggest yearly gaming trade show, convention and conference that is meant to serve as a showcase of the newest upcoming games and hardware not only to industry press and investors, but also to gamers around the world. Although the E3 expo is June 12th to June 14th, it's the press conferences days before that gets us gamers giddy with joy! Some game developers have announced what games are going to be shown at the conferences while others are left to speculation. Here's what we know so far about the lineup and games.
Electronic Arts is the first company to commence the conferences on June 9th and although the full lineup of games presented is unknown, EA stated that Anthem and Battlefield V will be two of the main games shown.
The following day June 10th, Microsoft will be first to kick things off. Their conference remains a mystery to what they may be announcing, but some people speculate a new Gears of War. Next in line is Bethesda and we can expect to hear a lot more about Fallout 76 and Rage 2. Finishing up Sunday's conference with Devolver Digital, which had a very interesting conference last year with no game announcements but this year we can expect games to be revealed as hinted by the publisher.
In the morning of June 11th, Square Enix begins the day with a conference where we hope to hear more about Kingdom Hearts 3, Shadow of the Tomb Raider and especially the Final Fantasy 7 remake. Ubisoft is up next and will show off The Division 2 as they announced the sequel with very few details in promise that we'd get more information during this conference. The PC Gaming Show conference is after Ubisoft and is expected to show a bunch of exciting games from a diverse set of studios. Sony closes off the night and we can expect to see more about Death Stranding and the highly anticipated Last of Us Part II as well as other exciting titles.
Nintendo concludes the conference on June 12th. Definitely expect to see the new Super Smash Bros, and Pokémon Let's Go, Pikachu and Let's Go, Eevee for the Switch.
On top of these games that are announced by each publisher, there are high chances that speculations and rumored games can be shown as well. If they aren't at the conferences, there is still the floor show which has a lot of games on display to play and learn more about. Let the gaming news extravaganza begin!