22.10.2020
Fatality! You don't own Mortal Kombat 11: Ultimate?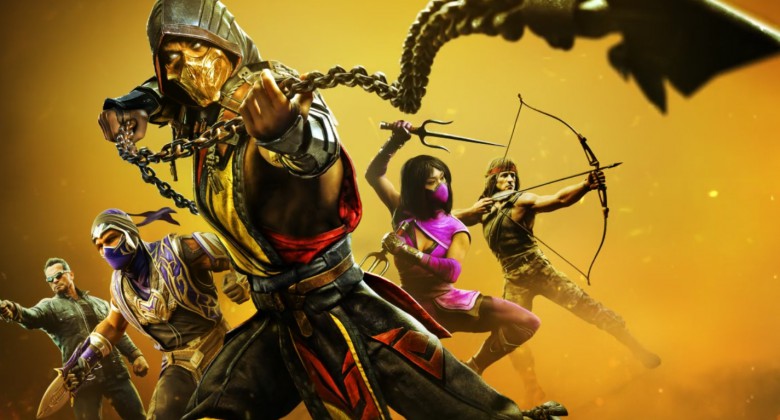 Console owners can be truly happy again! Because they can now mark November 17th in their gaming calendars....
Mortal Kombat 11 Ultimate - and it certainly lives up to its name - will be arriving on PS5, PS4, Xbox Series X/S, Nintendo Switch, PC and Stadia. Ok then, that's about everything!
Already an owner of Mortal Kombat 11? Then you'll be entitled to a full upgrade... to the PS5 or Xbox Series X/S version at no additional cost.
Ready to pre-order? This is already possible online and if you do so, you'll be allowed immediate access to the main game, Aftermath and Kombat Pack 1.
Is it worthwhile?
Yes, in a nutshell. Mortal Kombat 11 Ultimate bundles together both Kombat packs and the Aftermath expansion, plus the main game, into one.
You'll get 2 story campaigns and 37 characters to play as, and get to know their strengths and weaknesses. The Aftermath Expansion gives you a brand new story mode plus characters Fujin, Sheeva and RoboCop himself, as well as 10 character appearances.
Kombat Pack 1 adds Shang Tsung, Nightwolf, Sindel, The Joker, Terminator T-800 and Spawn; and Kombat Pack 2 adds Mileena, Rain and none other than that 1980s legend: Rambo.
Tempted? You must check out the eye-watering Warner Bros. website here. And don't forget the Esports section, which may see you among the ranks of an MK league, and striding home with a slice of a Prize Pool.
We recommend you install such a great game directly on your console. It's a wise move since it means you never have to reach for a disk box again in order to dive straight into some much-needed beat-em up action, after a hard day's work, or just waiting for someone to cook you your supper!
Stay tuned to our Gaming Impact blog as we bring you more news of top games with serious impact you need to know about.
Don't forget to check out our free browser games! instantly playable along with a massive load of fun, free mini-games to keep your senses active or kill some extra time at work or at home.