23.03.2019
HIGHLIGHT: A Plague Tale: Innocence (coming soon)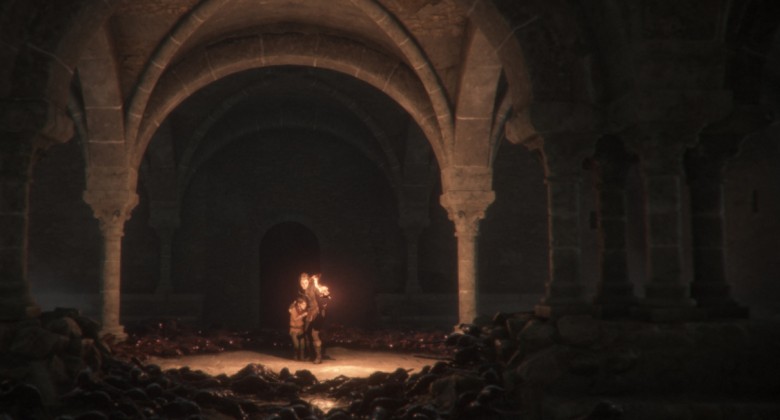 Coming later in the Summer (to most platforms) is this interesting indie game from Bordeaux-based Asobo Studio, 'A Plague Tale: Innocence' which seems more like some interactive story that ventures into an especially grim period of French history. But it is very much a game, where stealth and cunning might keep the characters alive, via quite 'infectious' gameplay(!)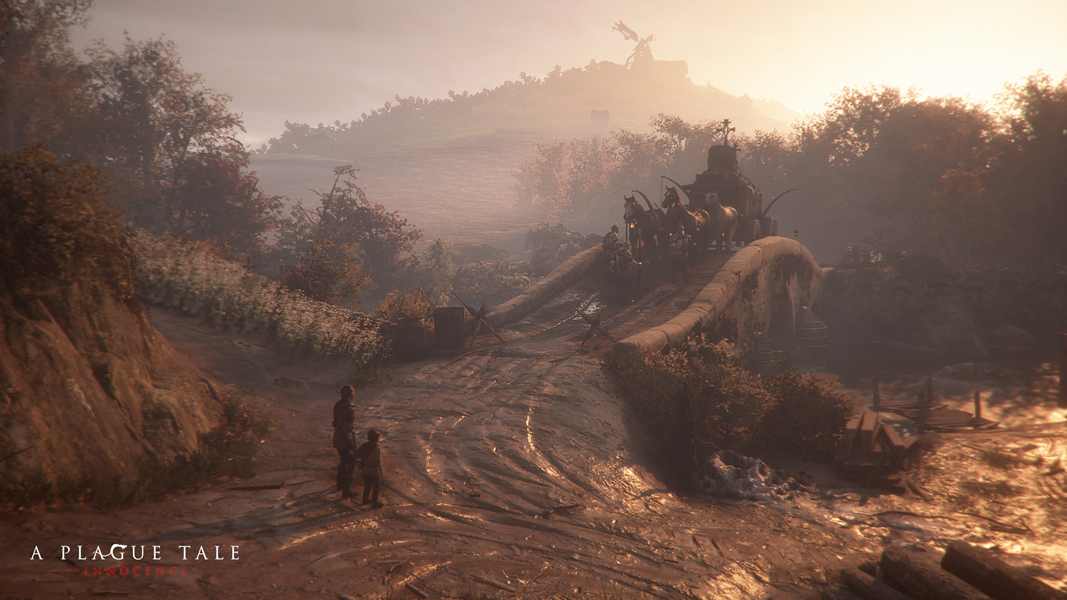 Here's the blurb:

"1348. The plague ravages the Kingdom of France. Amicia and her younger brother Hugo are hunted by the Inquisition through villages devastated by the disease. On their way, they will have to join forces with other orphans and escape huge swarms of rats using fire and light. Aided only by the link that binds their fates together, the children will face the darkest days of History in their struggle to survive. The adventure begins on consoles and PC… and the time of innocence ends."
What strikes us right now is not only this unusual theme for a video game (involving quite a few horrible, Black Plague-ridden rats) but also the beautiful artwork that will - hopefully - marry well with its story and gameplay. The period of the Great Plague seems still etched deeply into the European psyche, all these hundreds of years later.

Take a look at some gameplay...
There seem to be a few major improvements with AI programming in gaming, and one of them is the way huge numbers of things can now be simulated for maximum thrills, motivation - and shivers. The hugely anticipated upcoming zombie game Days Gone, looks set to employ this potential to big effect, with hordes of hungry zombies tearing through the player's environment. They pursue relentlessly, forcing players into sudden flashes of resourcefulness or just one hideous slip-up that leads to getting swiftly engulfed; gruesomely overwhelmed.
WIth A Plague Tale, much of the involvement and puzzles also comes from this mechanic, but one wonders if this will lead to the rats becoming simply annoying, more than frightening. It obviously depends on how well exactly it will be implemented.
The game certainly looks like another grim reminder of the power of disease to affect human history, and to decimate families. Will it 'catch on' and spread across the gaming space? Stay tuned. If the story is powerful enough, it could provide a welcome change of scene from yet more zombies.
Trailer from E3 2018:
Available for Pre-order now.
You can follow the Facebook and Twitter official page or the official website for more information.