17.06.2019
People Say We Monkey Around... well this video game will let you!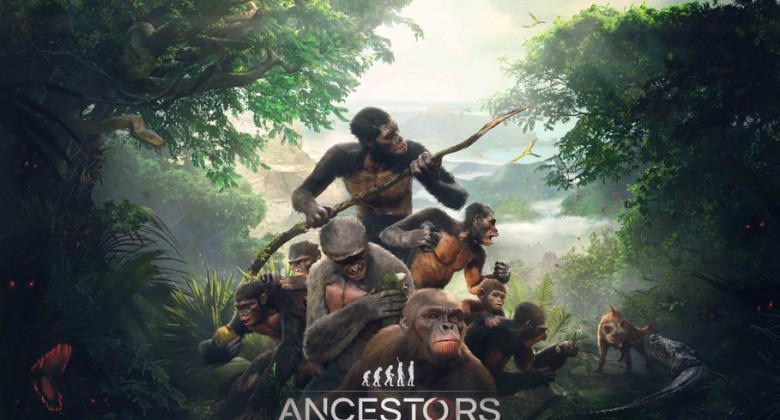 From the official description:
"To survive in the dangerous world of Neogene Africa, you must find strength in numbers as you expand your clan and territory. Ancestors: The Humankind Odyssey is coming to PC on August 27* and PlayStation 4 and Xbox One in December 2019."
We like to showcase interesting - even worthwhile games - at Gaming Impact now and then, and one that's just hit our radar is this third-person action game, that let's you experience life as an ape, in a group of apes. It may sound scientific or 'evolutionary' but it looks like it's really tried to re-create (and remind) us of what we were, and just how close to nature we still are... Even scientists or anthropologists may be happy with the results.
If ever there was a video game to get all those primitive instincts out of your system, well this could be the one. Sure, we've experienced caveman days in the brilliant Far Cry instalment Far Cry Primal, but now this one is coming, and it could be packed with even more fear and 'survival'-type game experience. Developers Panache Digital Games include specialists in third-person action games, so this should fill this naturally-inspired endeavor with immediacy and well, if it does a good job, some real fear...That's because fear features as a vital mechanic in the game that, if conquered, can expand your territory. You can review a much longer article on the upcoming game here.
Nature and Video Games
Fountellion in the Spiral isn't a game, but it is one of those rare stories (free) on Wattpad that envision a future (Virtual Reality) game - a VRMMORPG even - filled with nature and wildlife but which that take us back to the natural world, in order to make us appreciate our connections more. Like Ready Player One for naturalists. In this world where we hope technology can save us, now is the right time for these games, as more and more understanding is required to help people and players appreciate its importance.
So what should come next for nature in video games? Rabbits, like those out of Watership Down, the classic book by Richard Adams? Cats, like out of Varjak Paw? There's a wealth of material out there for video game designers operating in whatever medium of video games. Let's hope we see more.
Enough talking! Check out the preview trailers here: