15.02.2019
Rich, co-operative gameplay arrives with Degrees of Separation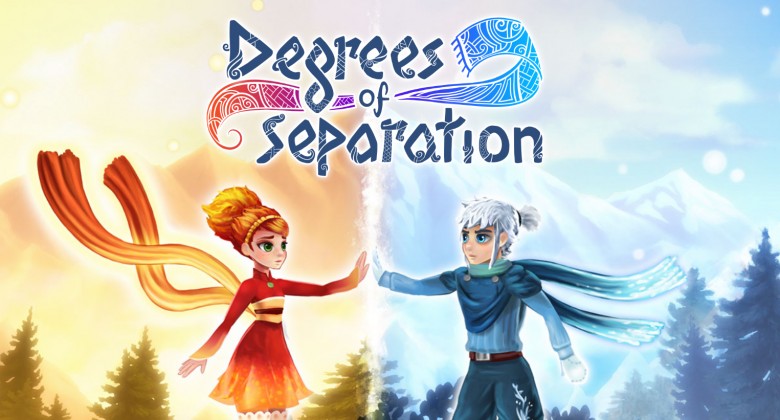 Developer: Moondrop
Publisher: Modus Games
Release Date: 14 February, 2019
Platforms: PS4, Xbox One, PC & Nintendo Switch
Available just now for Valentine's Day celebrations, this beautifully-designed game has an engaging art-style that may remind you of shadow puppetry. What looks particularly original is how the designers have come up with a theme that can explore split-screen gameplay (without it actually being split-screen). The moving barrier separating the two characters has a role to play, and can be used to change the surroundings, reveal elements and progress.
Check out the promotional trailer:
With one character controlling a power of hot and the other cold, players can journey through a non-linear world with Ember and Rime. They have the ability to alter the immediate environment, which in turn will bring them closer and closer to one another. As they progress, more power and potential will be unlocked, but they must solve intricate puzzles alone and together, and interact with a beautiful, but fallen world of fantasy.
A romantic, emotional narrative has been put together thanks to acclaimed game writer Chris Avellone. Why have Ember and Rime been separated? Will they find a way to break the barrier and be together?
This alluring (and less expensive) title looks set to be a welcome respite from co-operative FPS POV and traditional split-screen gaming, where minimized detail always detracts from game-play, especially from a more distant (sofa) seating position.
See more of the game experience:
Visit Game website