31.07.2020
Sea of Thieves 'Ashen Winds' : details on the new July Update (2020)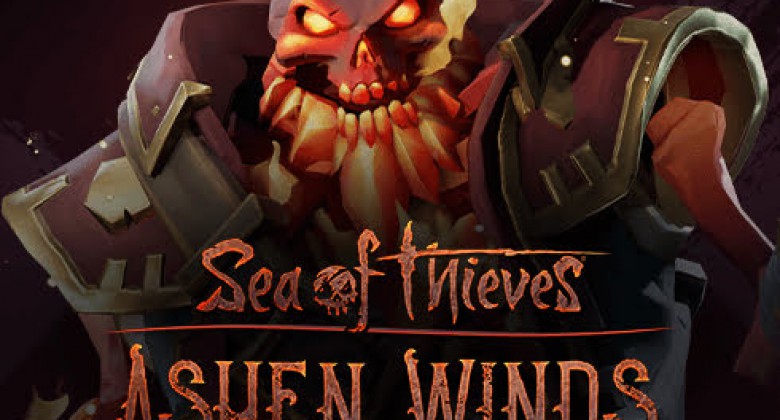 Har harrr! Since its launch in March 2018, Sea of Thieves has grown to 15m players, with 3.3m active players. Interestingly, June 2020 has been the most active month seen so far. Shiver our timbers!
Perhaps due to the pandemic lockdown, the multiplayer exploration game, featuring ship-to-ship skirmishes on the high seas seems to be attracting wanna-be pirates everywhere.
And... things have been hotting up with the July 29th update: Ashen Winds.
Who are the Ashen Lords? The Keepers of Skulls...
The free update throws a new event into the world: the Ashen Lords. These are fiery, skeleton-bound bosses. They can show up with flame-based powers on any island and crash the party, throwing a bone into the course of any trusty ship's set course.
If you can beat them you'll be greatly rewarded with the Ashen Winds Skull. Not only are these skulls effective flamethrowers to be used against rival players and boats, but they can be sold in exchange for a hearty boost to both reputation and gold (to the Order of Souls).
The only drawback about these skulls is that they don't last forever. If their juice depletes, using them as a weapon is no longer possible, and they won't sell for so much to the Order.
This means all ye players will have to weigh up each use of the Ashen Winds Skull with caution, if you're seeking to bestow chaos on your opponents and take home some bounty.
But... you'll have to win against the Ashen Lords first, and these dark folk are packing some power, capable of summoning viscious tornados of ash and flame, blinding the brave player. If you're not careful, you'll be one toasted seafarer, incinerated by such offensive traits. Better watch out for their last attack too: the Roar of the Devil. Nasty.
Looking to garner and unlock the much-prized Ashen Winds Sails? Take a look at this helpful article which goes even more in depth.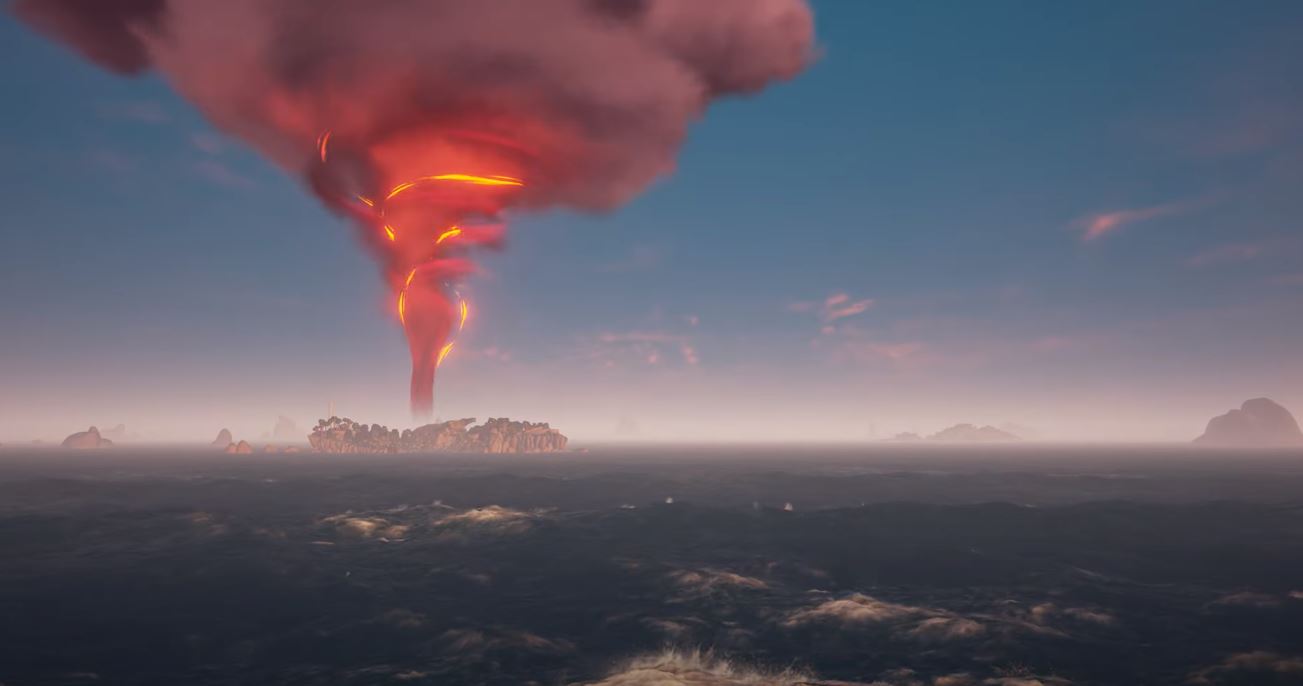 Other additions in this update?
Yes, there are some more. These include new, fresh goods on the Black Market sold by one 'Duke' at all pirate outposts. Also, from the Pirate Emporium, you can purchase new fiery pets.
Beyond this, Rare studio are continuing to improve accessibility for options and communications in-game.
Yo ho ho! That's it for this chin-wag, me hearties.
Sea of Thieves is available for Xbox One and Windows PC via the Microsoft Store and Steam. Will Sea of Thieves be available on PS4 you ask? Well, it doesn't look likely, perhaps since RARE studio is owned by Microsoft. It's an Xbox-only title, sadly.
We're big fans of Sea of Thieves here at Gaming Impact, so stay tuned for occasional need-to-know updates about this more popular online multiplayer pirate game.
Meanwhile, back on land.... take a delve through our treasure-trove of dastardly mini-games to see if you can find a pirate-based one. Otherwise, plenty of intriguing, fantastical and farming games await you with our collection of free family games instantly playable, direct in your browser! Why not get immersed in something new and easier to access?