01.09.2021
Mini Fast and Furious fun... 'Hot Wheels Unleashed'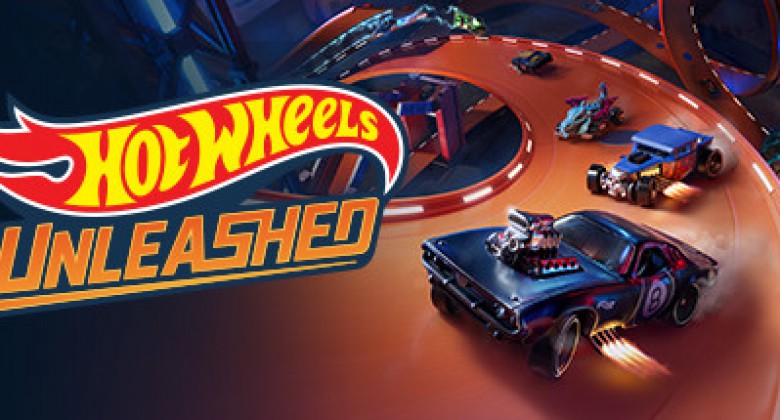 Sorry, but we just had to cast our preview spotlight over this awesome-looking miniature-car racing game, out this September. Hold on to your pocket money!
We know you've been crazy busy testing all our distracting mini-games, or our deep selection of free-to-play (instant) browser titles, but... it's time to think about the future for a moment. What are the games you're really hoping to (fully) install on your console or PC, that will provide immediate, healthy super-fun and excitement?
It's not Micro Machines, which had some chances, but most of us have also collected or played around with a Hot Wheels toy car! Only now can you forgive yourself for trashing, losing or trading them to friends because you will have the chance to reconnect with them again, through their full video-game re-incarnation here. In fact, the recreations of over 60 models are super-precise including classics like Skull Crusher and Boneshaker. You'll need to inspect their stats this time properly since you'll need to for the racing to come… In fact, over 40 tracks based across varying environments such as a college campus, garage etc.
So what's Under the Hood?
To cut a grand story short (and luckily it looks set to be) 'Hot Wheels Unleashed' is going for the full arcade racer experience: surprising and inventive Quick Tracks, Split Screen modes, online Multiplayer, single player Campaign mode (with boss battles!) and a Track Builder. What's that? Upgrade your vehicles? Yes, of course you can. Loop-the-loops? Yes… just make sure you've got enough momentum.
It won't be another empty or short-lived racer either. The need for careful driving will come into force, as well as careful use of boost types, drifting and booster pads and obstacles you can get stuck in. Indeed, it looks set to be a new, essential super-fun racer to have fully installed on your system, ready for that quick blast of family-uniting escapism and frenzy.
Here at Gaming Impact, we're certainly excited about it. The only potential drawback is the lack of driving views you can switch between, but hopefully the devs will add some extra options as exhilarating as the default view is anyway.
Just don't lose friends when you start playing it, because there's always someone better at these kind of games than you will be.
Can there be any fitting tribute to the Hot Wheels of childhood playtime, than the creation of such a game where you can get to know them, appreciate them, collect and upgrade them all over again, and then 'race' them for the first time ever….
Anyway, enough about what video games to save up for in the future. Let's get back to instant browser games: screen loads of mini-games and deeper browser games freely playable... right now!
'Hot Wheels Unleashed' comes out September 30th on PS4, PS5, Xbox One, Xbox Series X/S, Switch and PC. That's nearly everything then.
Stay tuned for our next impacting game to feature on our blog. Every month, something pings up on our secretive underground games radar system....