28.05.2021
Strap in for the 'Far Cry 6' Gameplay Livestream!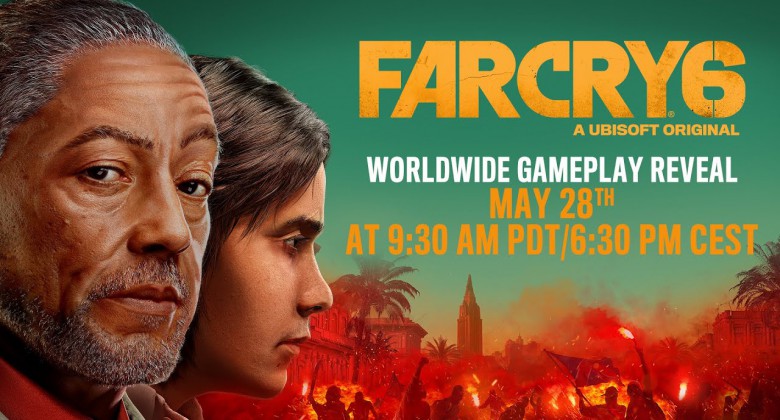 Welcome to Gaming Impact celebrating the advent of Far Cry 6 with the Gameplay Livestream happening today on Youtube!

Far Cry 6 was announced in July 2020, but had already been in development for around 4 years. It's also been delayed due to Covid-19 restrictions, but the hype is now starting to grow. The gameplay worldwide reveal is scheduled for today, so if you're reading this brand new post here at Gaming Impact, look no further than the Youtube teaser and actual video below….
Or you can watch via Ubisoft's Twitch....
Before (and after) viewing, don't forget you can check out our host of cool free-to-try games, instantly playable in your browser. We also have loads of super fun mini-games for all the family, if you're looking for something shorter to have blast on, or to enjoy.
What is Far Cry 6?
The next instalment of the huge open-world shooter franchise from Ubisoft will be set on the fictional island of Yara, and is inspired by the Cuban Revolution. This 'tropical paradise frozen in time' is set to be 'the largest Far Cry playground to date'. It's all very much in keeping with the Far Cry tradition, where islands and guerilla freedom-fighting has always been the thing. We should expect many of the excellent mechanics and gameplay features we've seen before, but hopefully some effective new ones, combinations and a new, gripping narrative to make the missions thrilling and intense. Do they even need to update the gameplay very much, considering every new game there are only really minor tweaks and enhancements?
Far Cry VR! 'Dive into Insanity'
You can imagine the only real update left for the Far Cry franchise gameplay, despite new settings and storylines, is the advent of a VR instalment. While none has been planned officially for console VR systems, there is a 'free roam VR' version set back in Far Cry 3 territory.
You can imagine that this may well port over to VR systems on Oculus etc. in the future, and will be when things get really interesting again for the Far Cry franchise.
Meanwhile, stay tuned for more vital game highlights here at the Gaming Impact blog....