26.01.2021
The Best 2-Player Games for Friends or Couples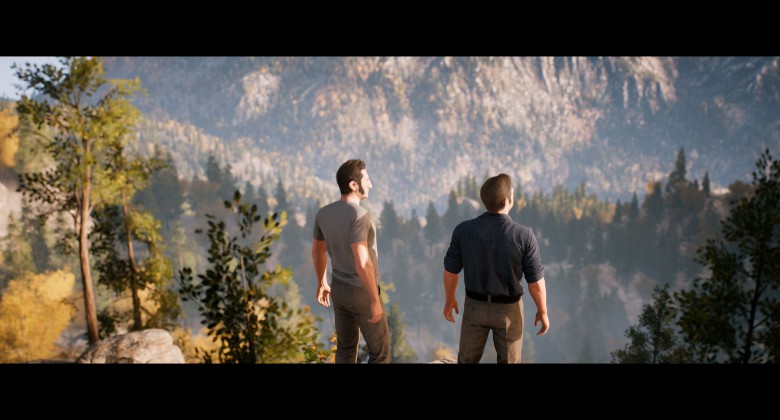 The New Year celebrations are over, and soon it'll be time to think about Valentine's Day. Don't worry, your trusty GamingImpact blog is back and to the rescue!
Valentine's Day is a day much adored - or much avoided. Some see it as a golden opportunity to celebrate love, while others only see another commercial trap. In either case, there's still space to make the most of it!
But... then, this year, let's be honest, it could be difficult - and risky - to go out to eat at a restaurant… or even to go out. Nevermind! Gamers don't get locked down - psychologically. We always have solutions: Load up a compelling game to play together!
But which one? Indeed, there are many games that can be played in pairs, locally or online. We've picked out the best games you can share together… with a sweetheart on Valentine's Day or just with a close friend!
Mario Kart, a classic
We start this list with a timeless title… Mario Kart Racing. No matter your age, you know Mario Kart! The character Mario is over 35 years old! He is therefore a character who has evolved over time and who has been able to adapt and be loved by new young couples and friends. It's a colorful world to escape into. Whether on the Wii or on the Switch, Mario Kart Racing never ceases to awaken fun, laid-back competition. We've now got to Mario Kart 8 Deluxe on the Nintendo Switch. There is the classic split-screen mode of racing and blasting one another with a balanced array of boosting or impeding objects, but also many fun mini-game modes and team options. This is one of the best games to play for two. It's fun, good-natured and allows for surprising - and hilarious - events, and some tight finishes to unfold.
Virtual fighting is better!
What better way to let off steam than a good brawling game. Mortal Kombat is a classic of the genre with its eleven editions. In the latest version of the game, we find the classic characters appreciated so much in previous instalments like Liu Kang, Sub Zero, Kano… But, we also see the arrival of fresh, well-known figures such as Rambo, the Joker or even the Terminator by example! Enough to achieve awesome Fatalities! The graphics are extremely realistic, and maybe too realistic, but when played together this does add to the shock, hilarity… and jaw-dropping awe at the imaginative 'depths' game developers will go to to dream up deathly scenarios. It will be too extreme for many and it's not the most romantic form of entertainment. However, it's pretty amusing to embody characters of either sex, you'd normally never select, when playing more seriously. So despite the extreme violence, let's not lie about it: Mortal Kombat is a wicked game to laugh at and let off steam at the end of the day. As usual, fans of the game will find their way easily.
Note: For those who prefer the anime style or prefer less realism in the graphics, Dragon Ball Z is an alternative choice (see trailer below).
And if you're someone with too much MK experience already, it might be necessary to let your partner win if they're a little sensitive or you've done something wrong recently: it might make them feel more appreciated!
Play as a Team?
In these times of Covid where team sport is not allowed in clubs, folks are turning to e-sports. No, it's not the same as the feelings we have on real terrain, physically... but in the meantime, you can let off mental steam, relax psychologically... and have fun.
In terms of team sport, football comes first with FIFA 21 of course. Whether locally or online, FIFA remains the best virtual game of football.
For those who prefer a less ... let's say ... conventional soccer game, 'Rocket League' might do the trick. However here we can't promise anything. In fact, you may lose your girlfriend forever; it's a very addictive game.
True Friendship = Real Co-operation!
You live together, you play hard together and... you may go down together, battling to the last! Video games can reach new heights when they effectively exploit an awesome quality within all of us: co-operation. We know there are many AAA games with those top co-op game modes. The Sniper Elite games come to mind, and some zombie titles. And yeah, we all know Fortnite… the game everyone's talking about. Well, it's just because everyone knows them that we picked two alternatives - just as dedicated to the co-op aspect.
The first is 'A Way Out'. Here you can also play locally or online. It's an action game which takes you right into the heart of a prison environment and a world of some rough characters. You will have to play as prisoners via split-screen and try to escape. Unlike the other games mentioned above, in this game only two people can play. It makes a good alternative to watching another movie. In fact, it's much like a real playable movie, with a good story, great graphics… but without good co-operation you won't be able to escape… Or if you do, it's not guaranteed you will survive. Once out of prison, you will have to rebuild your health and escape the police... and other thugs.
The next title is 'Splinter Cell Chaos Theory'. Whereas in 'A Way Out', you can escape, and make some noise, this one is about completing infiltration missions with stealth. You will therefore have to work with your partner to succeed in special missions.
Others....
Perhaps you're looking for something more immediate or puzzle-based? Don't forget those smaller titles scattered about the PS or Microsoft store, including match-3 games and the mighty 'Zen Pinball' inspired by a host of classic movies including Star Wars, which really comes alive on console machines. Or perhaps just a 'Tetris' 2-player last-man-standing?
If you're zombie-movie fans, or fantasy buffs, then don't forget you can start working your way together through the Walking Dead series of cut-scene games, or Game of Thrones, from series developer Telltale Games. Or assist someone as they attempt to play through the legendary and mysterious Kentucky Route Zero series.
So, now you've been armed with some great 2-player game recommendations you know what to do right now…. be the first one onto the sofa/couch, grab those controllers and set up a shock duel in PvP or a title to play through carefully together. You'll spend some memorable time together, and even flex some essential team-building skills!
Of course, Gaming Impact has a ton of free mini-games you can play directly through your browser, right away, as well as some seriously diverting and diverse popular games. Check our Top 20 selection out!