21.12.2019
The Best console Gaming Accessories to kick-start the New Year (2020)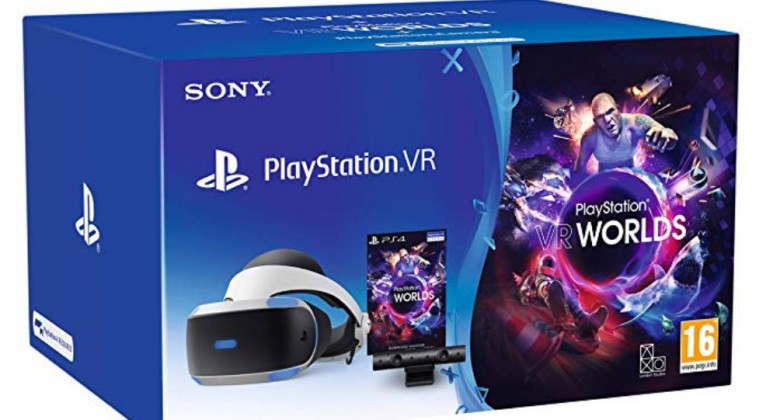 This Christmas, you might have been good enough for ole Santa to have left you some kind of console gaming device under the tree. Nintendo Switch, PS4 Pro, Xbox One? That's just great, but next you'll want to enhance the amazing experiences it can unleash even more... Check out one (or some) of the following cool and essential accessories. Are you ready to gear up?
Sony PlayStation DualShock 4 Controller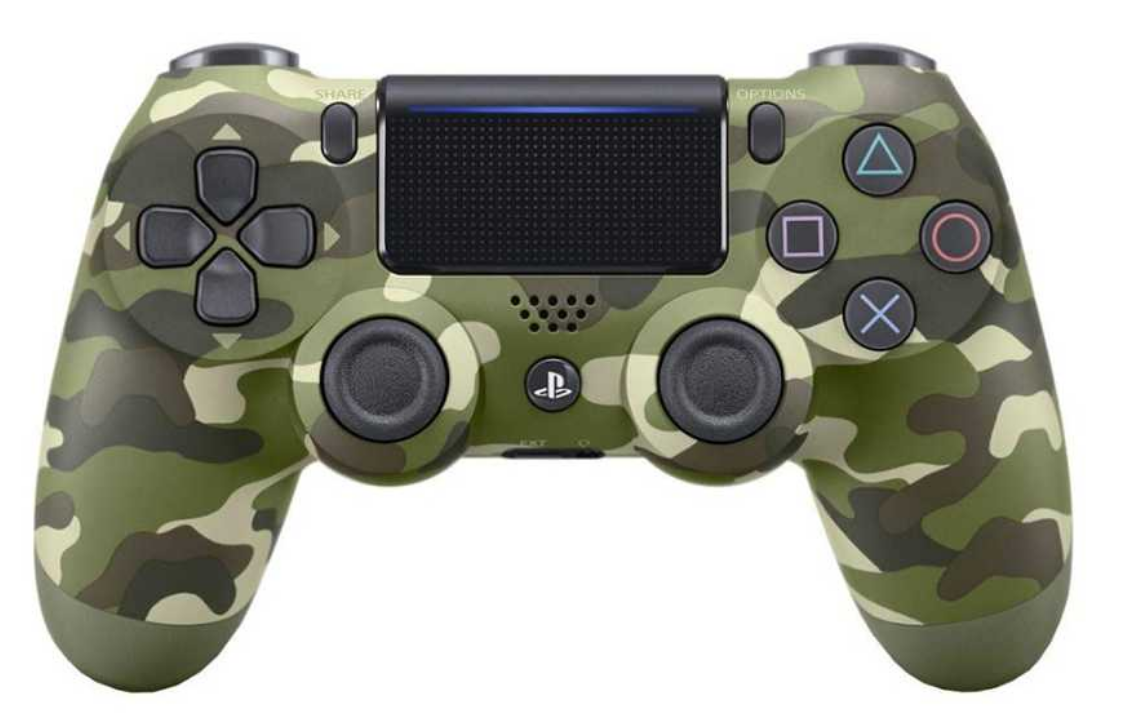 First things first: you might not have enough controllers. You should have at least two, along with an accessible charging rack so they can charge up as the console stays in Rest mode (see the next item). This one has a military camouflage finish to distinguish between players, siblings or controllers.
Order via Amazon.co.uk
PS4 Controller Charger​ and Docking Station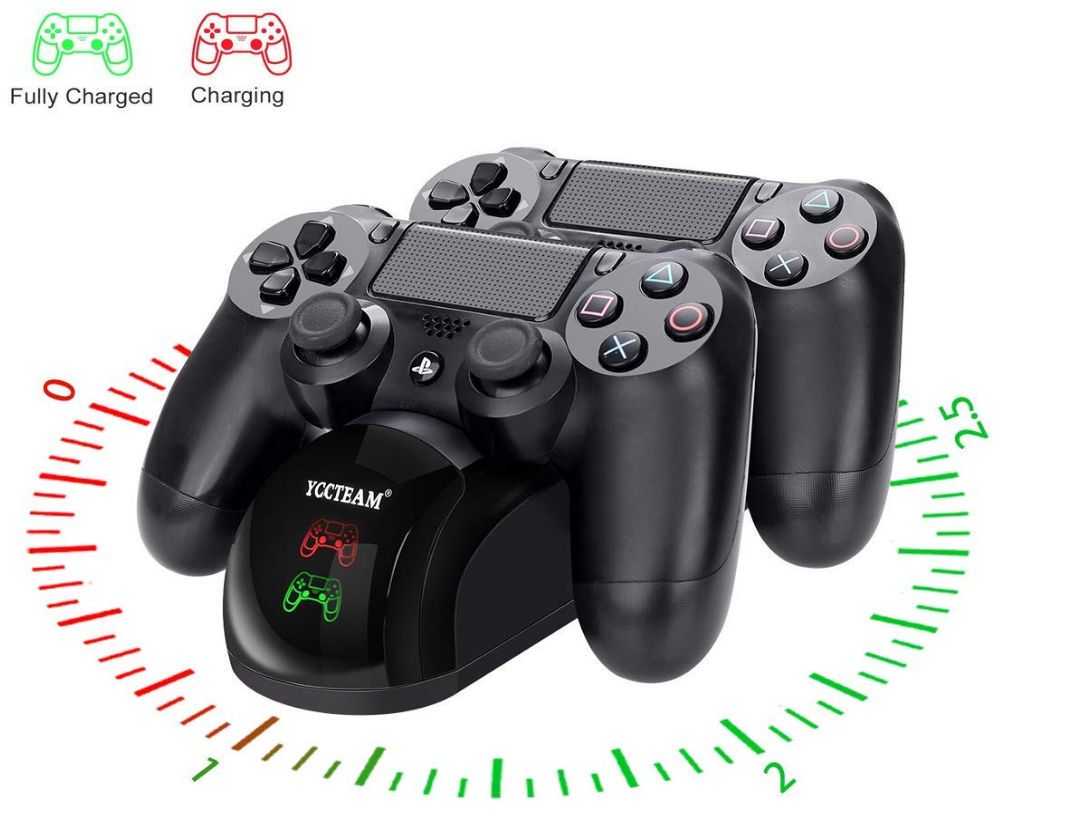 Nice and compact, it's essential to house one's controllers in a proper place, feeling assured they'll be ready again when you need them. Leave your PS4 on standby overnight so it charges them up ready for the next session.
Order via Amazon.co.uk

Fosmon Xbox One Quad PRO Controller Charger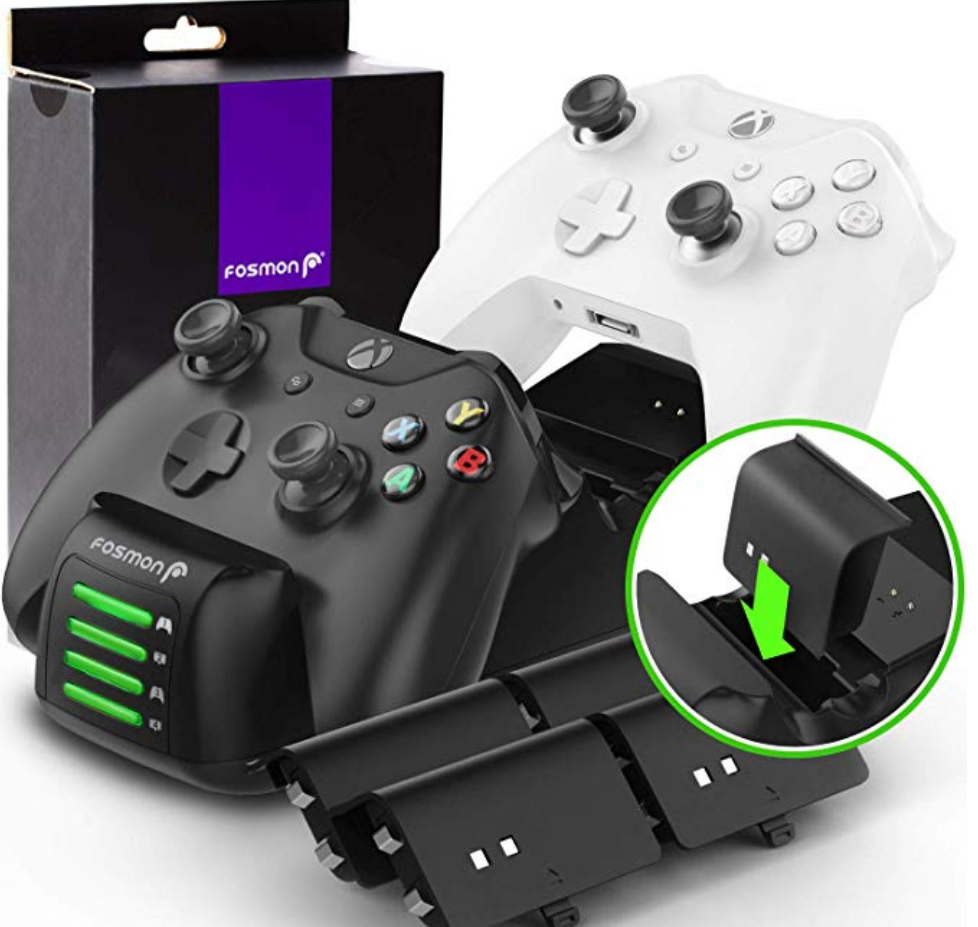 Xbox players can do the same with this highly-compatible rig that is quick and easy to rest in peace and keep your battery packs topped up.
Order via Amazon.co.uk
X Rocker Video Rocker V2 - Floor Rocker Gaming Chair (Black/Grey) (PS4)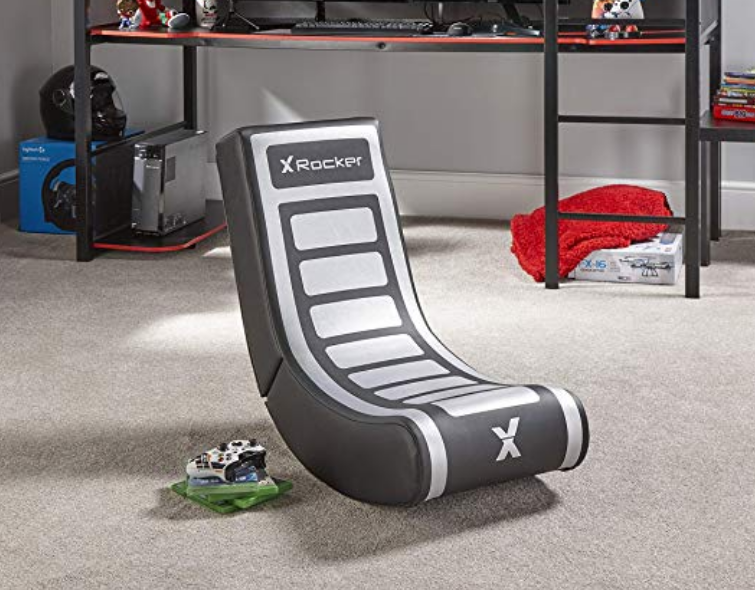 An affordable (and fold-able) super-comfortable requirement for all types of gaming activity, especially junior ones! This is the updated version from X Rocker, but you can also find some alternatives with arm-rests. Some of them also offer in-built audio, but you'd have to ask yourself if headphones might not be the more immersive option.
Order via Amazon.co.uk.
Logitech G PRO X Gaming Headset (2nd Generation)
for PC, PS4, Switch, Xbox One, VR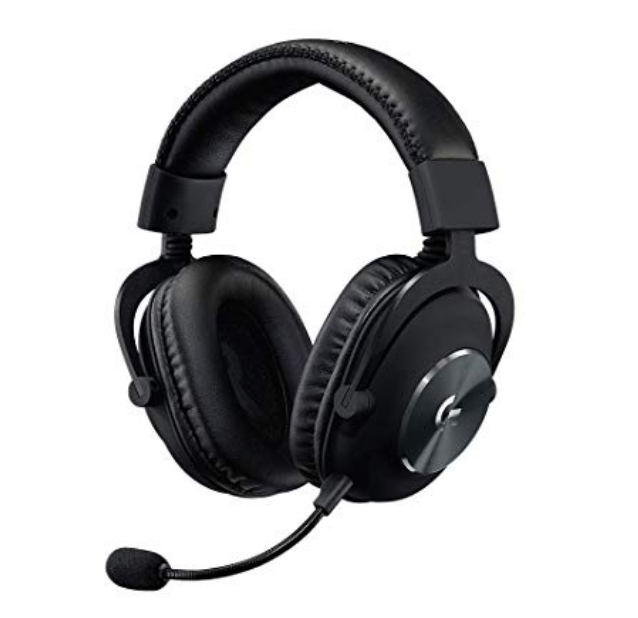 Logitech are a leading name in gaming accessories and audio is no exception. These second-gen headphones are compatible for all gaming systems and comes in two price options: Stereo sound and Surround Sound (for more 'pro' players). The latter option "provides greater positional and distance awareness, so you know exactly where your opponents are before they find you and experience greater immersion in all your games."
There are more standard gaming headphones (and more 'pro' ones), but at least with these headphones you know you're getting enough of that extra quality.
Order via Amazon.co.uk
DUCO Video Gaming Glasses Blue Light Blocking Glasses
(For Computer PS4 Games Pro Xbox)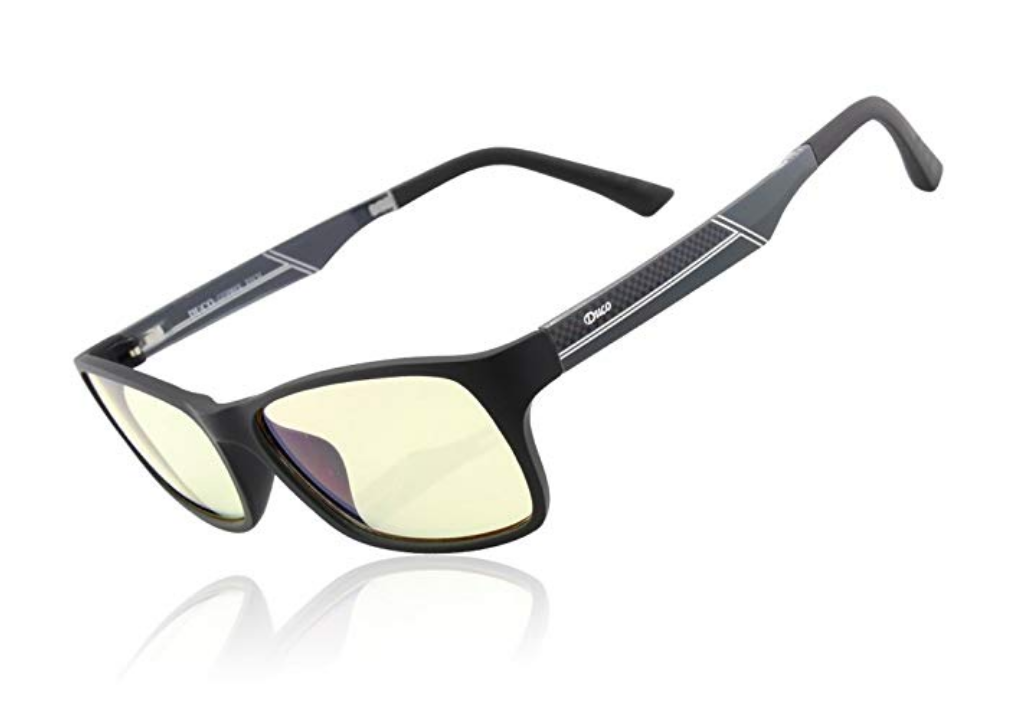 Not too expensive an item considering they can potentially protect two very important in-built sensory organs! These glasses help to filter out harmful blue light from extensive screen staring. However, it's still vital to take a break from the screen every so often and younger eyes, especially.
Order via Amazon.co.uk
PlayStation VR Starter Pack (PS4)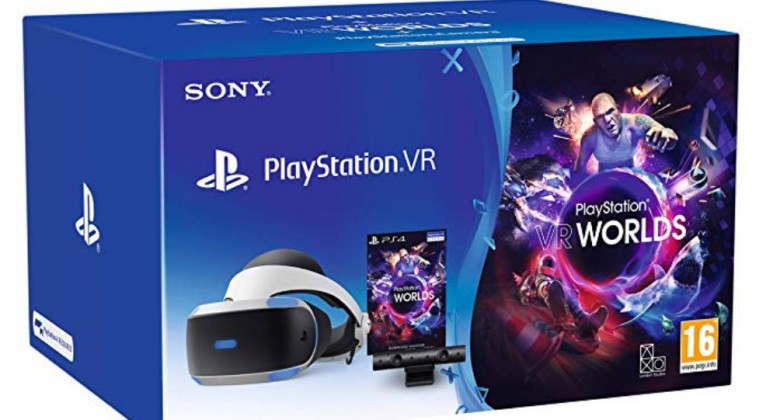 Is it time to expand your console gaming horizons and climb on the VR bandwagon? You can 'wow' the whole family with some more transportative experiences. This PSVR kit sets you up with the headset, PS camera and a copy of PlayStation VR Worlds. [Just remember, VR is recommended for kids over 13 years of age due to ocular development concerns.] You can add-on some top games like Ace Combat, Blood & Truth and a Golf sport game. For a really excellent game, try Superhot, and get blown away.
Recommended: a pair of PlayStation Move controllers too, which aren't included in the kit.
Order via Amazon.co.uk.
Oculus Quest VR Gaming Headset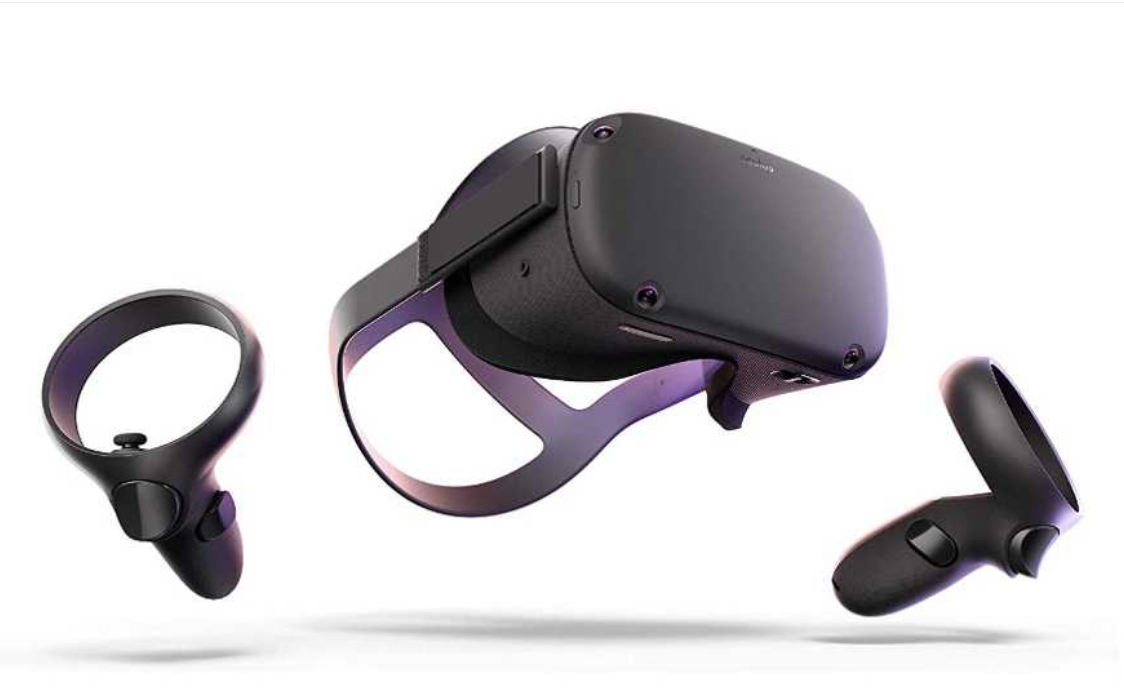 And while we're at it: something more free-roaming and for experiencing more grown-up VR content, pick up this state-of-the-art Oculus headset. You need only the Oculus app (from Facebook) and away you go into a larger world. It's got its own wireless controllers, internal memory and processor so it's the first big stand-alone package.
You'll be able to join those riveted from witnessing the Star Wars universe up close and personal via the Vader Immortal series for starters.
There's a 64GB version and a 128GB version, the latter allowing you to store more apps and media.
Order via Amazon.co.uk
Dimmable LED Night Light Mood Lamp for Kids and Adults - 4 Colour Changing - 5 Level Dimming - 16 RGB Colors - Rechargeable - Remote Control - Decorative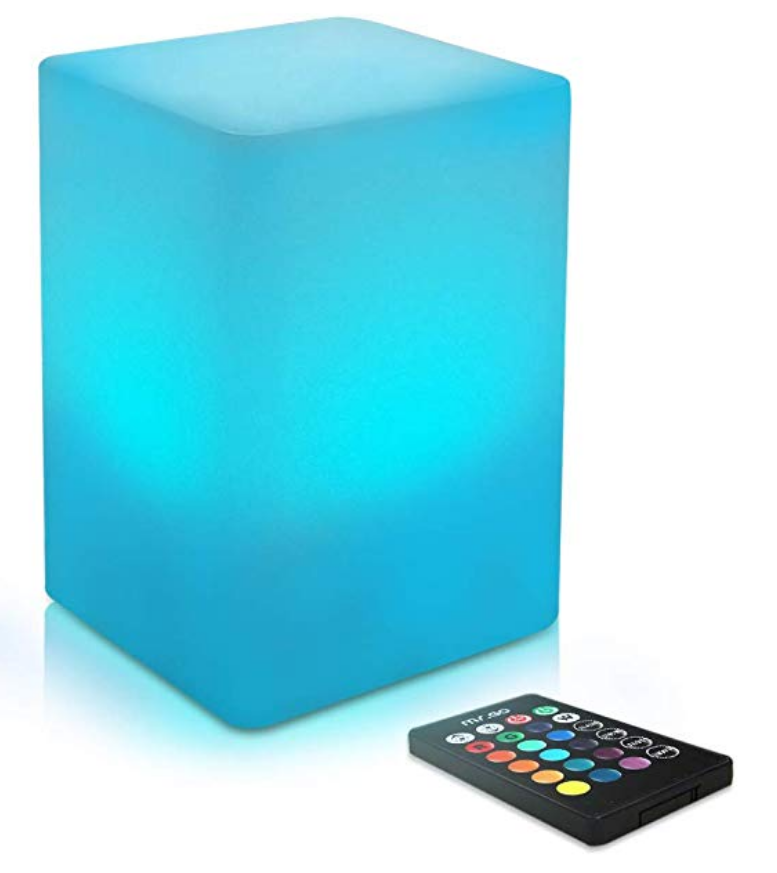 Add an extra dose of ambience to your bedroom or games room, so you can keep some light besides the glare of a TV or monitor screen, and save some eye-strain. Also great for easing one off to sleep!
Order via Amazon.co.uk
PlayStation PSN Card 20 GBP Wallet Top Up | PSN Download Code - UK account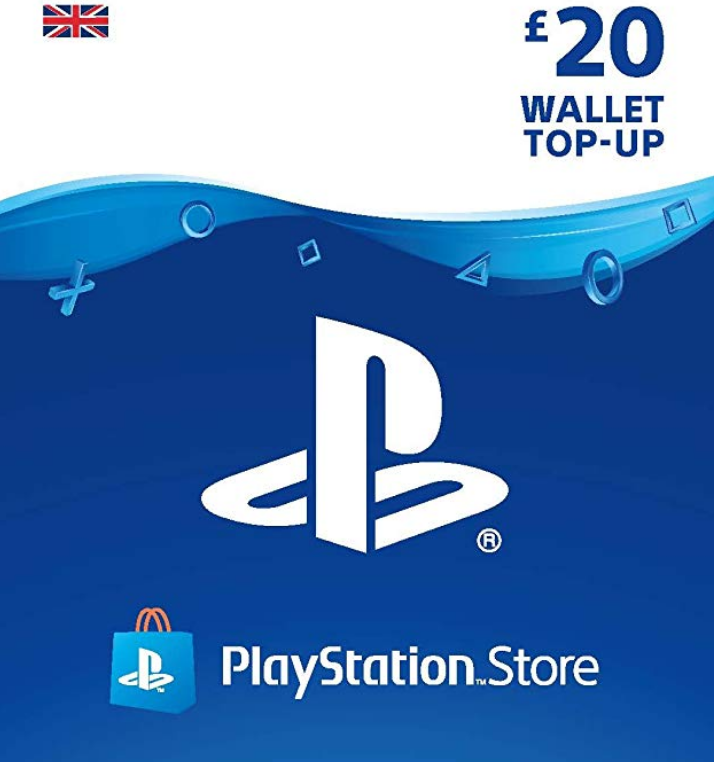 Grab yourself (or a buddy) some designated top-up to launch off into 2020 on: new movies, classic games, extra DLC or towards the latest blockbusters.
Order via Amazon.co.uk
[Online Gaming!] PlayStation Plus: 12 Month Membership | PS4 | PSN Download Code - UK account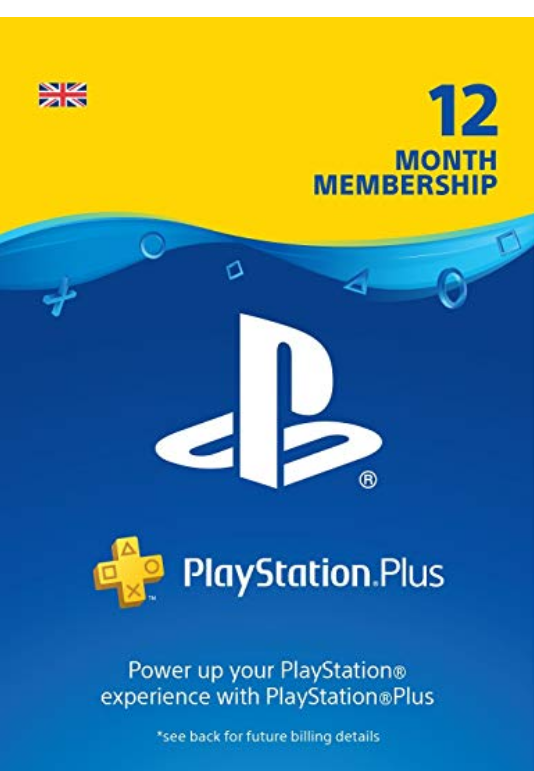 The all-year essential for serious PS4 gamers. Order via Amazon.co.uk
[Online Gaming!] Xbox Live 12 Month Gold Membership | Xbox One/360 | Xbox Live Download Code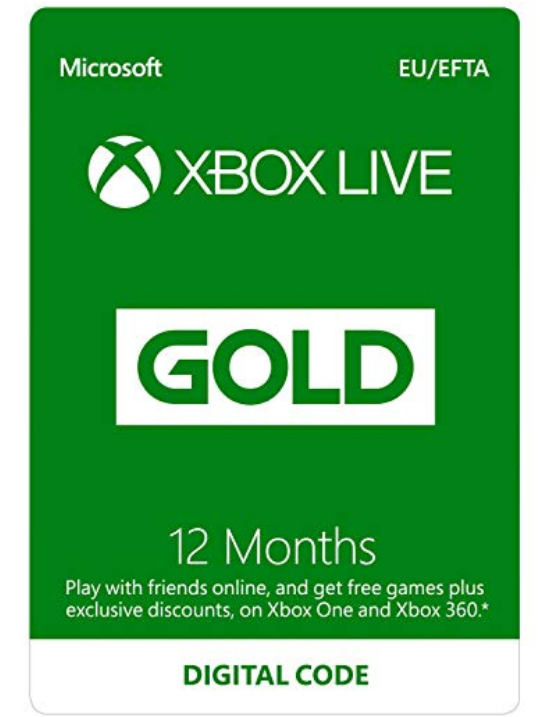 The all-year essential for serious Xbox gamers. Order via Amazon.co.uk
[Online Gaming!] Nintendo Switch Online Membership - 12 Months | Switch Download Code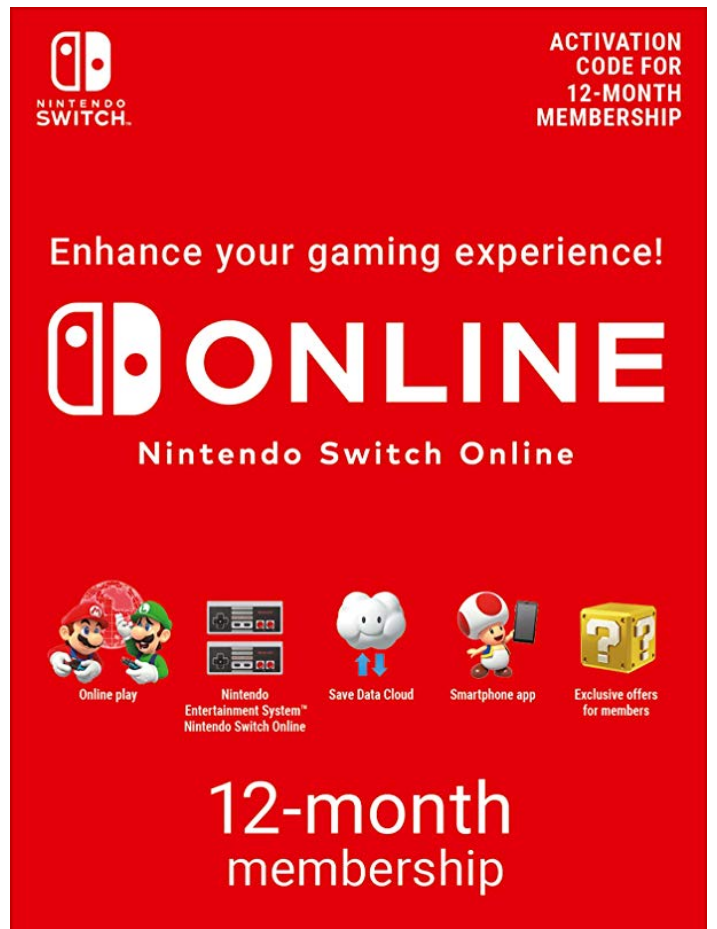 The all-year essential for serious Nintendo Switch gamers. Order via Amazon.co.uk

So... that's it folks for this round-up of exciting gaming accessories recommended to enhance your interactive sensory experiences in 2020. Just make sure you keep on being nice and not naughty and sharing your toys which will ensure your next year is a jolly and convivial one. From all of us here at Gaming Impact, we wish you a happy new year, and hoping you'll stay tuned to our blog for more varied round-ups and gaming-related articles.
Remember, you can enjoy our host of mini games and free browser games, while you wait for your exciting orders to arrive!