21.05.2019
The Best Video Games featuring Dragons (includes VR)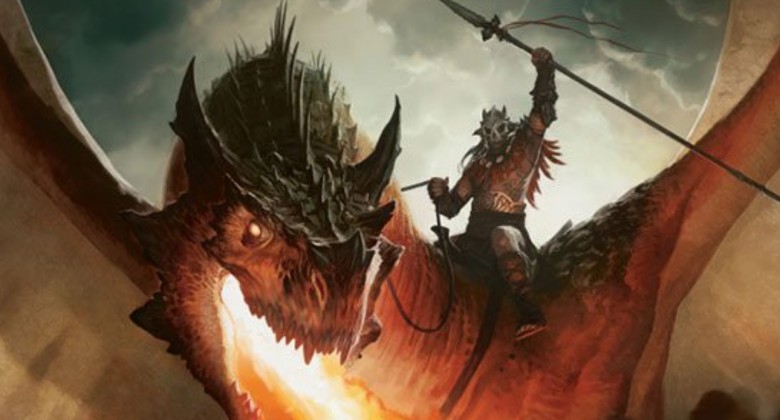 Dragons are all the rage, lately thanks to Game of Thrones. It reminds us just how impressively dragons can be woven into a storyline full of characters with shadowy motives, while there is something pure and honest about a dragon. However, they've been around a while, from Tolkien's Smaug the Golden in the book for big kids The Hobbit, Ursula Le Guin's respectful Earthsea fantasy books, to featuring in a large place in Chinese culture.
Video games have also played their part. Start here...
The Elder Scrolls V: Skyrim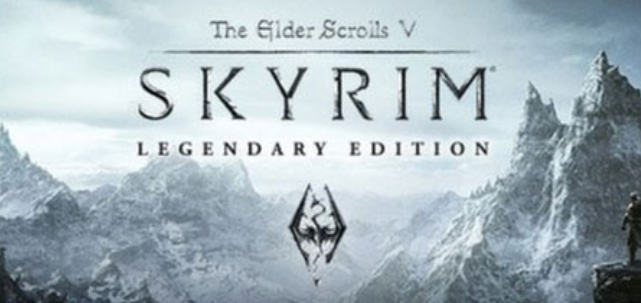 Since the opening scenes of this vast and classic, single-player open-world RPG fantasy game, the presence of dragons cast their shadow over the entire map you get to explore. It wasn't just Game of Thrones that put them to good use, Skyrim also made sudden encounters with them a thrilling, if not awesome experience. The game still represents what geeky RPG fans had been waiting for all their lives; a great sense of freedom and choice. So many quests and diversions, resources and options all tied together. You can develop your character and pursue the storyline, or just wander off and explore. With this scale, each time you play will lead to unexpected outcomes or discoveries about the world of Skyrim.
It seems like you should be preparing your character to hunt dragons, but in fact, as the Dragonborn himself, you'll find you have another, deeper connection to them entirely.
Dragon Age: Inquisition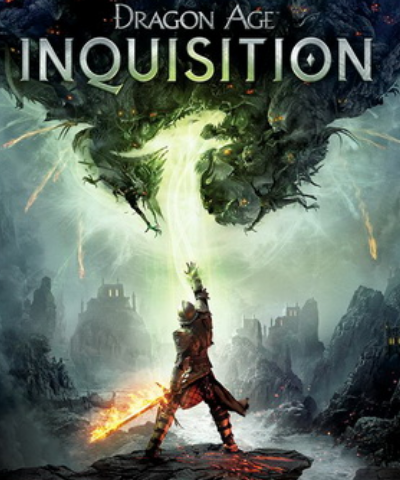 Another mega RPG title, this one also makes you a hunter of dragons, as opposed to their friend or tamer. The encounters get more and more intense (there are ten altogether spread across the open map). The graphics and effects are superb, allowing players to relish their awesome presence before attempting to bring them down. Try to avoid get properly cooked, however. The game itself is a huge improvement over former Dragon Age titles, and garnered much praise for its beauty, its player-driven storyline, and sophisticated combat system.
Dragon's Dogma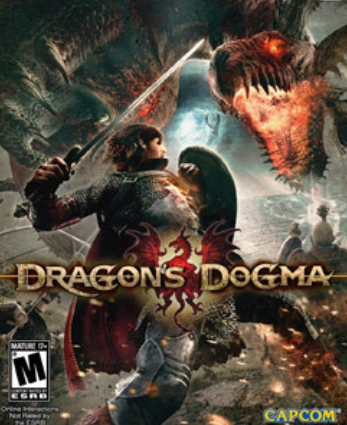 Receiving some top reviews after 2012, this game has now been ported to latest consoles including Nintendo Switch and stands the test of time. It's an action role-playing hack-and-slash title developed and published by Capcom and it features rather a lot of flying lizards. However, dragons appear as a sign of the end of days, so they're not looking to be your friends, unfortunately. Just seeing them in the backdrop to some epic boss battles is something not to miss.

Journey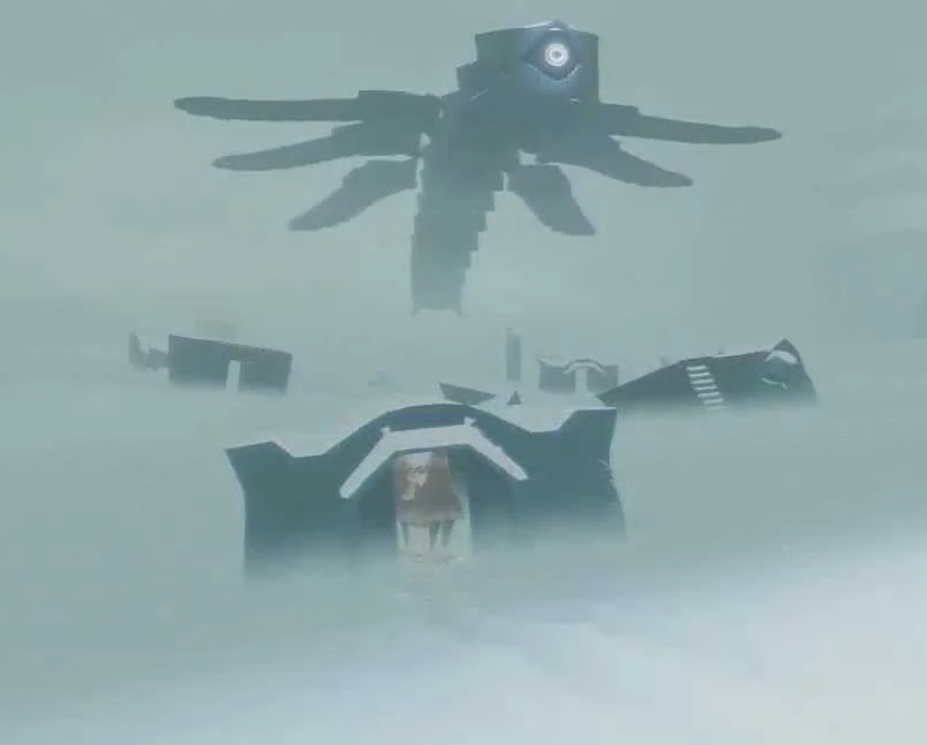 Nearly everyone has by now played or at least heard something about Journey, the beautiful visuals, majestic soundtrack and simple, fluid control system. It helps that it's now completely free on the PS store. It was designed for sofa-ensconced gamers to take a break from shooting and discover the true potential of 'indie' games. As you play it through, you might find other random players appear next to you, since it has co-operative multiplayer gameplay.
One almost forgets that it features many floaty, dragon-type monsters that are at times dark and aggressive but will also bear you upwards toward the summit of the mystical mountain, where all souls are bound.
Dragon Games... in VR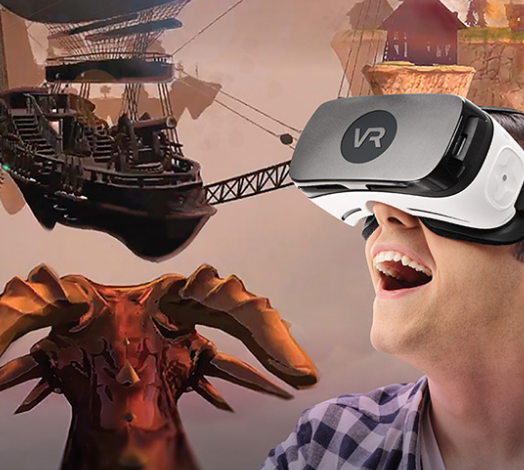 From dragon-themed rollercoaster rides to appearances in shooters, movie tie-ins and of course recreating the rush of dragon-riding, VR is delivering the fantasy to growing numbers of headsets more and more vividly. Freebie Oculus games give a teaser of what's possible, while high-end games are already attempting to weave them into unforgettable adventures...
Epic Dragon VR
You can't expect too much from a free Oculus store game for mobile VR headsets (etc) but still, it's worth seeing the full range of what's possible, or what might be possible…
Check out the page at the Oculus Store...
Soar with Dragons VR
Another free Oculus game. Check out the Oculus page, video and info on the Oculus Store (and video below).
Time of Dragons VR
For more top-end VR systems be sure to check out titles like these, and see what's being developed to trigger any dragon-obsessed eyes and teeth (or fangs) watering...
Dragon Skies VR
This one coming soon is 'a story-based RPG/shooter that puts you right in the saddle as your kingdom's sole dragon rider. Mount up and fly your dragon through treacherous valleys and caves, battling with rebel airship pilots that want nothing more than to take you down a notch.'

See the Steam page...
SACRALITH: The Archer`s Tale
The is a larger and more comprehensive game where you play as a bowman, and it's a VR experience receiving some strong reviews (and it features dragons).
Check out the page on Steam...
And many more in VR...
Check out this list of dragon games on Steam...
... More?!
Fear not, dragon games are still just getting started. As gaming systems continue to conjure up better and better graphics there are sure to be a lot of incredible representations of the beasts to come, be it slaying or enchanting, taming or riding, just be sure not to fall off when you're wearing that VR headset.
See this handy full list on Wikipedia of Games Featuring Dragons, where you can see what games feature dragons as a player or character.
Stay tuned to Gaming Impact, where we'll cover worthy dragon-infested game highlights occasionally. Meanwhile, why not try out some of our Mini Games.