30.07.2020
The Return of the Camera Glitch! But Animal Crossing's latest patch now makes it official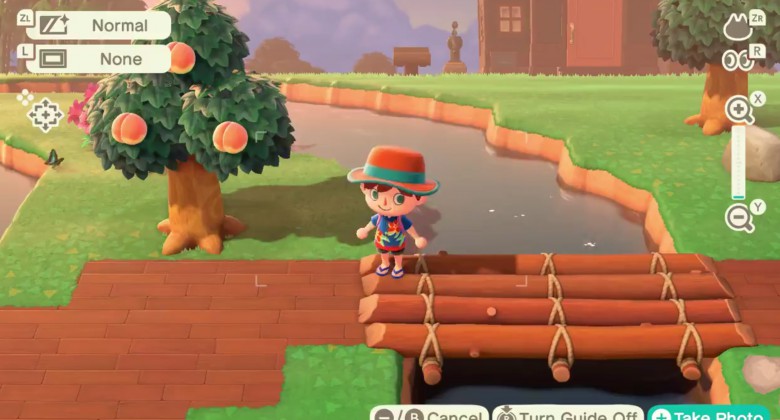 A welcome bag of seasonal items and tricks were recently unleashed into Animal Crossing: New Horizons with a second update for the summer.
One of these was of course the much-anticipated feature whereby players can backup save data in case of an emergency.
However, alongside this, came this more unexpected pleasure: finding a camera fix that Nintendo has (now) added back into the game. Before, it had been considered a glitch and was removed - or patched out - back in early July.
So there you have it, what was once considered a glitch, is now a feature. Who said miracles can't happen! It was a setting which allowed players to switch off the New Horizons HUD while deploying the in-game camera app.
Why were players upset about this? Well, it allows content creators especially, and others, to snap clearer, more professional video. It helps them in creating trailers and so forth in a more realistic format. User-created content and videos are a vital part of the ecosystem of Animal Crossing, so this back-track shows Nintendo is somewhat flexible in accommodating the wishes of users, and their content.
From the Nintendo patch notes: "A new feature was added to the NookPhone Camera app, allowing you to turn off the guide information by pressing in the R Stick."
And check out this recent Tweet.....

Meanwhile, stay tuned here at Gaming Impact since we occasionally cover updates to these trending, popular games like Animal Crossing: New Horizons. However, you should check out our own top range of free, family browser games, instantly playable in your browser.
Also, check out our mini-games for players with less time to get engrossed in a big experience. In fact, we have such a large collection of free mini-games, it's for kids in a candy store.