03.08.2019
Ultimate space simulator? No Man's Sky ('Beyond' update in VR) release date announced!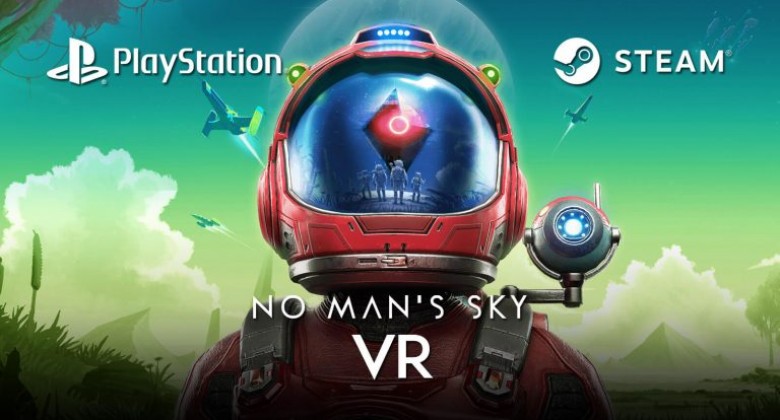 No Man's Sky Beyond is apparently ready for launch on... August 14th. Could this be the last and most redemptive update to the No Man's Sky saga - a groundbreaking fantasy space survival simulator? It was an indie game that promised much, became hugely successful but disappointed many back in summer 2016… but which has since been trying its best to prove it really could deliver something special.
What was initially so special about it? It is one of the first games of its kind to use procedural generation to present an almost endless universe, so that 'discovering' completely unseen planets and lifeforms became a possibility. It demonstrated the power of mathematics within a game that meant that every time you played it exploration and discovery was always a certainty, along with the need to keep finding resources to fuel this dangerous enterprise. There was even a vague storyline that pulled you towards the centre of the universe, showing you beautiful landscapes, broken civilisations and the chance to just...explore.
But not everyone was amused. There was no multiplayer for one thing, so space was very empty and desolate. And gameplay was too. Once the joy of a few discoveries had passed that was… well, that was it. Read our previous post for more.
But has that gameplay since improved? The game has certainly expanded to include much more creativity and base building. Developers 'Hello Games' managed to retain a dedicated following of space explorers, captivated by its potential.
So now… let's take a look at the promo for 'No Man's Sky Beyond' which is coming August 14th. If you've not yet experienced the game even without having to wait for all the numerous updates, then you could see yourself as lucky to start here, with the release of what could be the last major update.

Multiplayer
Out of three updates in one, multiplayer features will apparently "bring a radical new social and multiplayer experience which empowers players everywhere in the universe to meet and play together."
Will this be like a sort of hub, where you can bring fellow player(s) with you on exploration adventures? Co-operative gameplay would be very handy in No Man's Sky, since resource-finding is a vital and continual necessity.
Virtual Reality support
Reports about the effect of VR on the gameplay are looking very good. From day one it felt like a game that would one day be revolutionised by VR, and it's great that the developers have stayed committed to the challenge.
'Grab the joystick and thruster to fly your starship over an unexplored alien planet as you peer out of the cockpit at the view below. Reach into your backpack to grab your multitool, touch it to switch to terrain manipulation, and carve out intricate shapes with unprecedented control. Play in multiplayer and casually wave to your non-VR friends or fist bump your VR peers.'
Yes, it's looking like Hello Games may well have cracked it. The ending and legacy to the 'No Man's Sky' saga is looking positive, thanks to everyone remaining excited and dedicated to its potential to become a great experience.
Will there be another backlash, or a big round of applause? The former is looking unlikely, but we'll soon find out if that will be confirmed by the (final?) reviews.
See the official website.