30.09.2021
We need more 'green games' like Winds & Leaves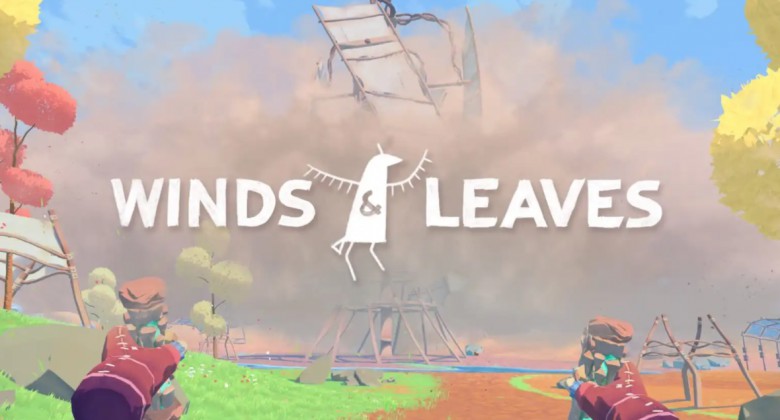 Many of you will remember the game Flower, which is still available on the PS store. It's an ethereal, floaty game where you play as a breeze and must fly around fixing the landscape by reaching power points. As you go, your power increases and you add more leaves to your 'wind'.
The pleasing aspect was in seeing how you restored the landscape, seeing trees come alive and colour and health returning to a spoiled land.
You could say it was one of the first 'green garden' games, in that it actually cared about your responsive game environment, since you could participate directly in its restoration (not ruination).
It was just a matter of time before more games took advantage of the green theme. And why not? There are plenty of ways to explore nature's positive aspects such as re-wilding, rejuvenation, planting and foraging and - through gaming power - find ways to make them interesting. Most games are about some kind of interaction with a beautiful environment, in any case.
And no, we're not really talking about simFarm, which is really more just another management game, for old-school farmers.
We've had Journey, which had similar ideas of restoration and pilgrimage. Don't forget Farmville was super-popular in the early days of Facebook, where everyone helped each other out with their virtual gardens. I'm sure there are plenty more worth mentioning since. Many of them have a speed-up time feature, since you don't want to be waiting around too long in growing games, or checking back so many times that the act of checking back, gets boring.
We've also had Fountellion, a book (or an account) about a full-scale virtual simulation of nature, or green metaverse. It depicts a world where nature has been simulated, and grows teeming with artificial life. It also describes a game based within this, where you're both hunter and hunted. You can actually collect fragments of this 'green world' as NFT on Opensea.
We've also had Far Cry Primal - a classic green game, albeit in a more indirect way. As a caveman, you have to harness nature and animals to protect your village, in a welcome break from the modern-day set Far Cry series.
This is all getting round to Winds and Leaves from Trebuchet games.
It's a VR game for PlayStation, which describes itself as a 'flora-builder' game. You use your own two hands to grow forests which can restore life to a barren world.
And it's really about time we went- actually- hands on with nature inside virtual reality. Having said that, VR games are still in an early stage, let's face it.
But Winds & Leaves is the kind of immersive video game the world needs right now, and it's great to promote the inner gardener in everyone.
You also get to learn about trees, and their inter-relationship, and about the act of planting. If you've already been playing, then check out the PS blog for some extra tips.
This is maybe how we can set out to heal the planet? First, by celebrating and demonstrating the art of caring about nature, in VR games.
Here at Gaming Impact we love these ideas, and nature games generally, and we hope to report back with some more. Where would you all be without our special game highlights? For now, you can also play our load of mini-games directly in your browser, or our range of fun, family-friendly ones.