29.04.2021
Why is 'Horizon Zero Dawn' completely FREE on PlayStation Store?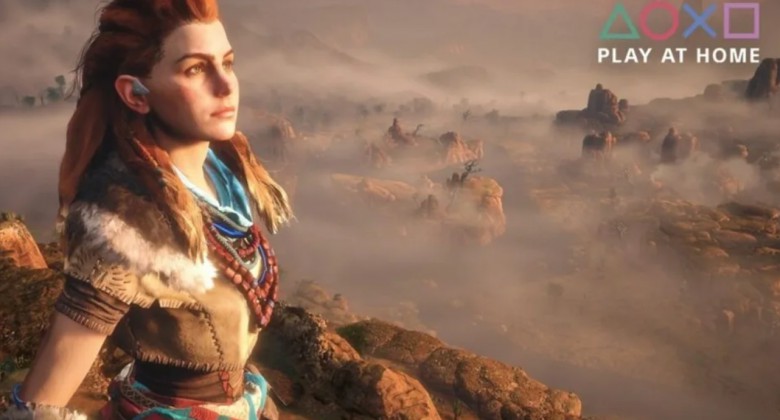 'Horizon: Zero Dawn Complete Edition', completely free?! Yes, along with its winter DLC in one Complete Edition?
Yes, that's right if you own a Playstation, but that's for a limited time ending May 14th/15th, so don't delay too long. It forms part of the 'Stay at Home' Sony initiative to keep people safe at home, occupied (or engrossed) and control the spread of Covid-19.
But is 'Horizon: Zero Dawn' any good? With a guidance rating of at least 16, it's not as kid-friendly, but it's a huge game to be offering. The answer is... yes, it is good, coming from a golden age of engrossing, open-world adventures which combine story progression with progression in skills and action.
What is it?
First, check out this excellent review from IGN about 4 years ago, which goes quite in depth, but will give you a good understanding of what you'll be in for.....
Are you looking for some tips and tricks in playing the game - or revisiting it again? Check out the updated video below:
So... why else can it be free for those downloading the game within the time-frame, to keep forever? It must be... because there's some kind of future update coming to this series. And, of course, there is... Stand by for: 'Horizon: Forbidden West' which is set for release some time... this year!

According to Wikipedia it will continue 'the story of Aloy, a young huntress of the Nora tribe sent on a quest to the arcane frontier known as the Forbidden West to find the source of a mysterious plague that kills all it infects.'
If you're a fan of these large open-world exploration games with missions to find which unlock story progression and more skills and features to unlock, then there's time to get ready by enjoying the first game.
It makes us feel a little nostalgic for such games many of us spent hours progressing through, such as the Far Cry titles, with the stand-out classic: 'Far Cry: Primal'. This was a simply unmissable instalment and break from the usual settings which Far Cry explores.
Speaking of which, Far Cry 6 was delayed, but may also arrive this year. Will it be able to rekindle some of that magic and bring anything new besides different stories and graphics? Don't worry, Gaming Impact are aiming to cover Far Cry 6 and bring you our supreme opinion... and suggestions.
Meanwhile, just what will be the next title(s) for free on PlayStation 'Play at Home'? .... We can't wait to discover.
Until then.... don't forget you can also choose something from our own free browser-based games right here at Gaming Impact. You'll be surprised at how engrossing and addictive they are! We've got something strategic for everyone.