20.08.2018
BATTLEFIELD V trailer: Spot the new battle royale mode!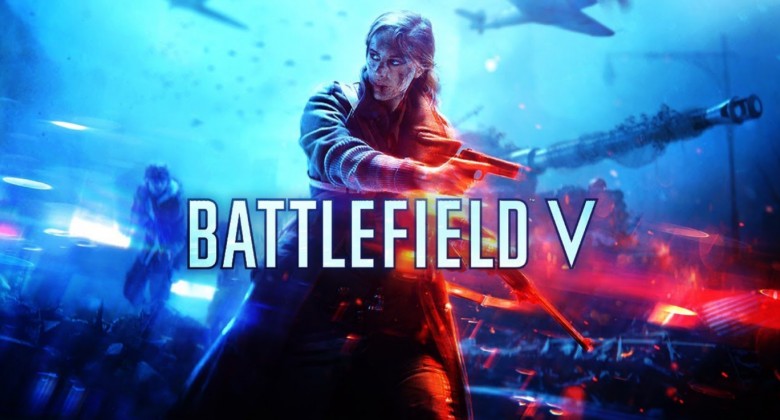 Two upcoming titles — Battlefield V and Red Dead Redemption 2 —should be sitting in your 2018 pre-order shopping basket. They're just such impressive and complex productions. The latest trailer for Battlefield V, dubbed the "The Devastation of Rotterdam" is said to contain some footage from its upcoming multiplayer battle royale mode. It may only be a glimpse towards the end, but it's a tantalising one, showing a possible 'ring of fire' decreasing rapidly on a cluster of players holding out to the bitter end...
It looks set to form part of a really promising package: Co-op multiplayer, 'Companies' customisations, the Grand Operations, Tides of War (staggered DLC); all exciting buzzwords to anticipate. Of course, the War Stories single-player will make a welcome and hopefully thrilling return, dropping you into historic hot zones across the war-scorched global map. The new game will be 'deployed' on October 19th, but by pre-ordering the Deluxe Edition you'll get the chance to play Early Access. To go more in depth, check out this great post on this site.
It will also be interesting to see how well the sales can compete against Red Dead Redemption 2, but here at Gaming Impact, we hope that both of these ambitious projects see decent success, especially if such new ground can be broken within both single-player and multiplayer aspects of gaming. They have their own legacies to live up to, but as the first RDR demonstrated, some games can pick up sales momentum a little later after launch, so... time will tell!
Are YOU a Battlefield 1 or 4 Veteran?
Then... don't forget to update your Battlefield 1, as update v.1.26 ('Quality of Life') is now ready to go, and fixes some major bugs.
Also, you might just catch the DLC offers, including the Apocalypse DLC for Battlefield 1 and two others for Battlefield 4, all forming part of the 'Road to Battlefield V' promotion campaign (details on main website). Here is the Apocalypse trailer below:
History and Games
As we plough on into the 21st century, you could say that the two incredibly disruptive World Wars of the 20th have never been so closely — or engagingly — resurrected. Yes, there are many inaccuracies of course that DICE have driven a tank straight over, however there is SO much content possibilities with these conflicts, and clearly so much work involved bringing the scenarios and War Stories to life. Although we're talking entertainment here, they do manage to stand as largely respectful — even moving — tributes and should see strong server activity for some time to come. Get ready to boot up and move out!