05.04.2019
What's the new Assassin's Creed Odyssey Patch 1.20 all about?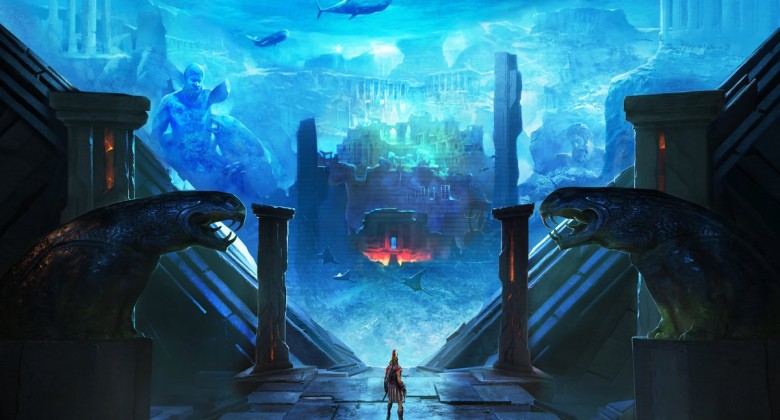 DLC Support: The Path to Atlantis
The new update for Assassin's Creed Odyssey (Patch 1.20, approx. 4 GB) is in fact more about getting your system ready for the next, upcoming DLC, The Fate of Atlantis. Out soon on 23rd April is the first episode of this: Fields of Elysium.
With Odyssey so far, Ubisoft has fulfilled most of the huge expectations that were placed upon it by delivering a deep mix of adventure, combat and RPG that is taking the franchise in a much-needed new direction. The world of Ancient Greece has never been brought to life with such involvement. Players are currently slogging through the extensive amount of free DLC which has also received very positive reviews. Will the final instalment bring one last boost of excitement and glory to this 'age' of Assassin's Creed?
Back to the patch. For that's not all. You'll also notice a few other changes and updates. For one thing, the free series of quests - The Lost Tales of Greece - are now located in your quest log. This is a nice improvement, providing slicker access.
Custom Gear Loadouts
The main difference you'll notice in-game, is that you now have the power to customise your hero's loadouts. Using the inventory menu, you'll be able to change between specialised sets of gear or equipment. Why is this cool? Well, certain situations can call for alternative weaponry and armour, so if you're the kind who likes to carry different arrays, then this is a handy addition.
A lot more bugs and fixes have also been implemented, including fixes that make some quests run without unwanted events occurring.
Read the full patch notes here.
What are your thoughts on Assassin's Creed Odyssey? Have you made it through all the DLC so far, and are now ready to discover the Fate of Atlantis?
Let us know in the comments!
Check out one of our previous articles:
What are the games that will impact 2019?
Don't Miss: Assassin's Creed Odyssey and DLC: Legacy of the First Blade
Spoiler! Set-up mission (prequel) to the upcoming Fate of Atlantis: